LATEST PICTURES AT THE BOTTOM!
Coach 115 was the first of a new batch of bogie coaches for the MDLR - At long last, the 16mm version of the line was able to go where the 4mm scale version went over 20 years ago: it operated with the (currently not available) Parkside Dundas version of the coach. There were a total of 5, with two standard coaches and three modified versions: a Buffet Car, an Observation Car (with Pullman seats) and a Driving Trailer, for use with a Diesel loco in push-and-pull mode.
The first 16mm one was built "as is", more-or-less straight out of the bag, to see how it all went together before making any radical modifications.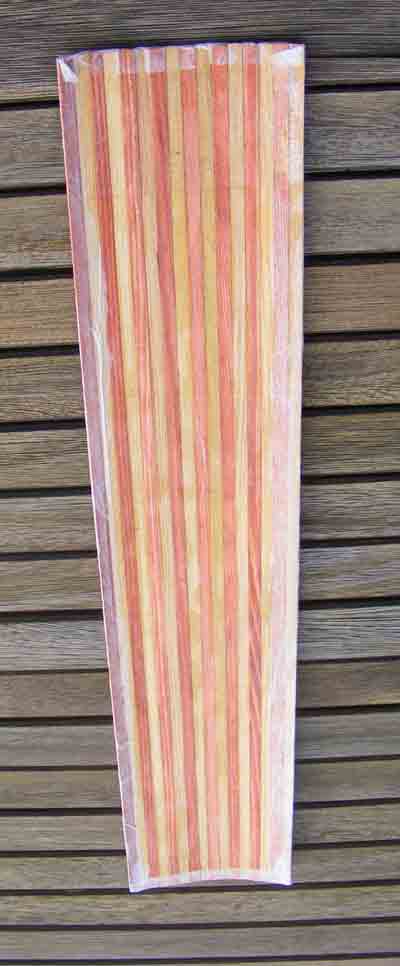 I wasn't very happy with the roof supplied. Roofs are not my strong point anyway, and the plastic one in the kit wouldn't bend permanently properly, so I made a new one out of 16 strips of spruce, stained alterrnately oak and mahogany, glued together edge-to-edge, laid on top of the body and held together with masking tape until the glue had gone off. It was then covered with PROPER model aircraft tissue (not the modern plastic films which seem to be all the range) and had rainstrips added. This picture shows the underside before painting - the fact that you can barely see it in the finished model this doesn't really matter!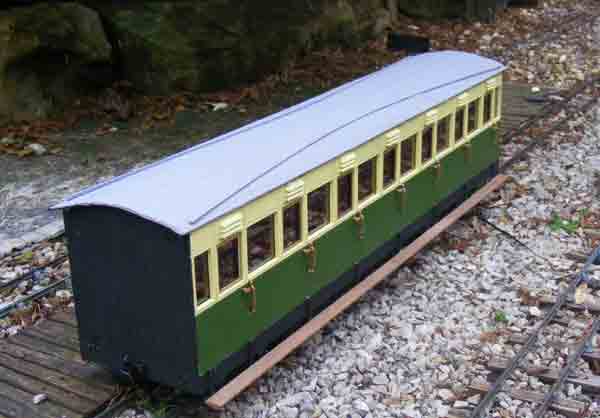 The rainstrips show up well on the finished coach - the lamp irons are barely visible.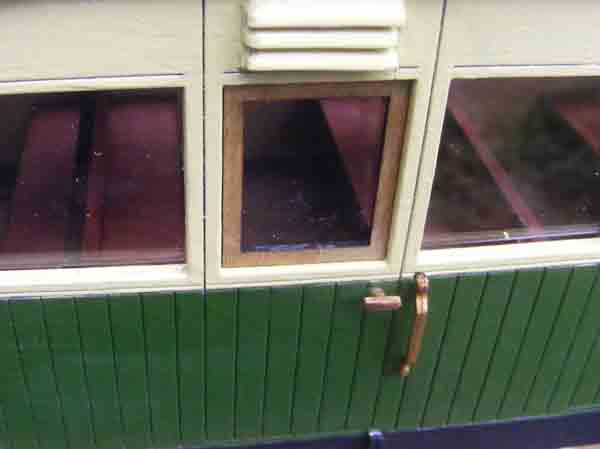 There's a fair amount of internal detail and the laser-cutting on the exterior makes it easy to achieve a neat paint job.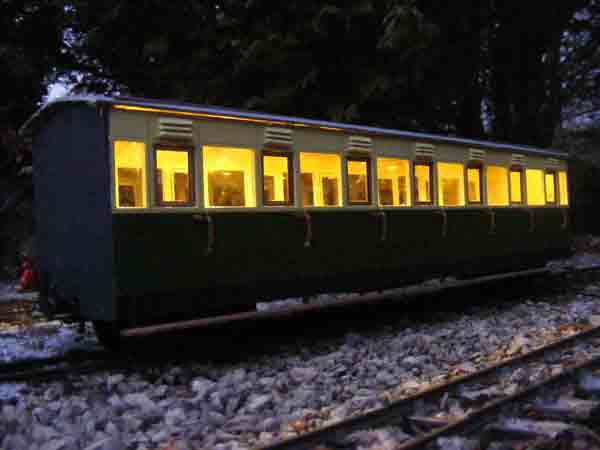 When it gets dark, the seven IKEA LED's light up the interior......................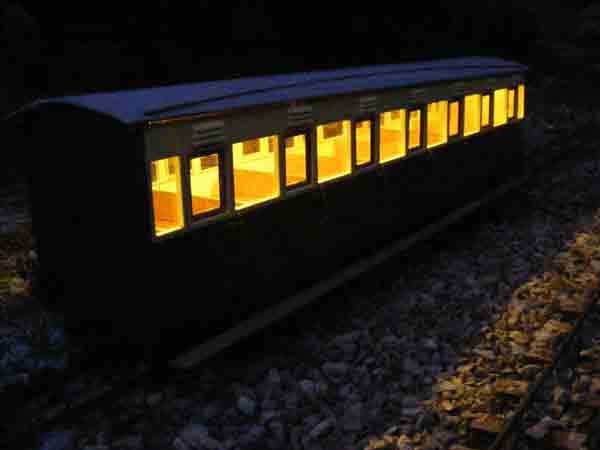 .................... showing the interior up better than in daylight.........................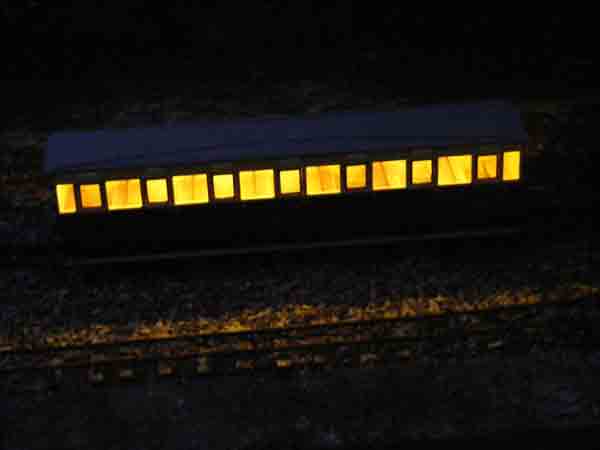 ............... and shedding light on the platforms and ballast.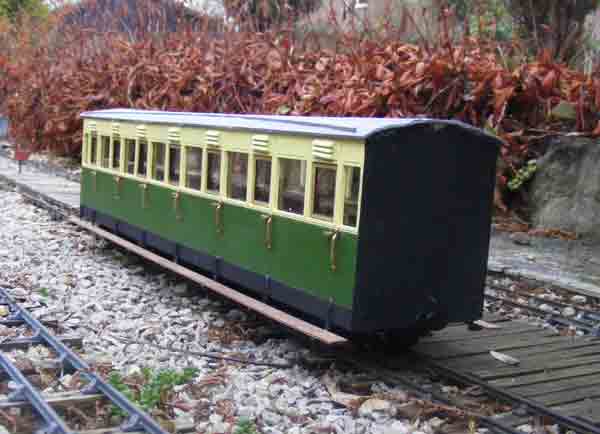 All-in-all, it's a worthy addition to the coaching stock.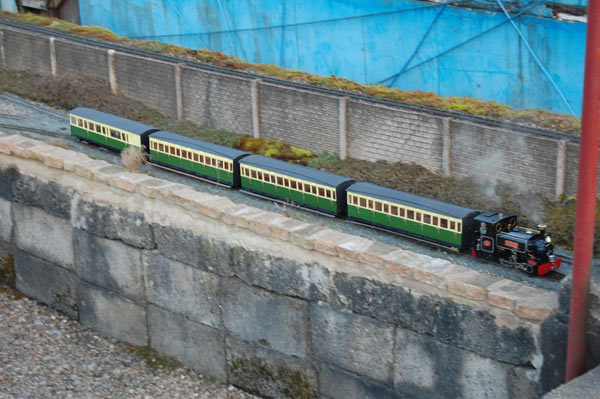 By April 2010 all three were finished and they're seen here on their first outing at Butterley, with the Buffet/Observation car on the rear.
(picture by Matt Acton)
The videos are by Paul Hyde