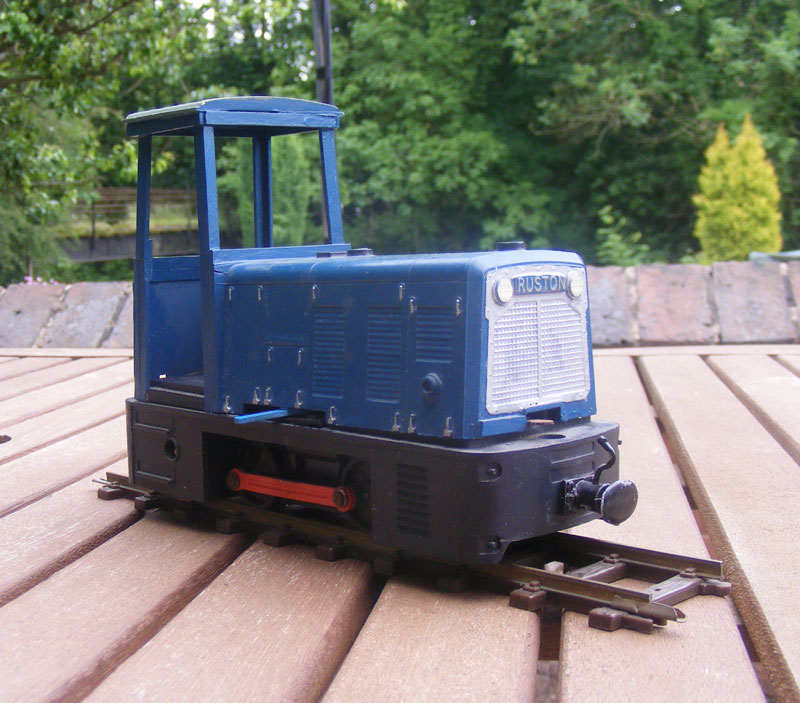 The ORIGINAL Loco 4 was a Big Big Train Ruston, dating from "sometime before 1988". It was originally part of a train set for No 1 Son, but got purloined because he didn't play with it, and got re-worked for the garden railway. The cab was made much taller (but retained the original roof), centre buffer couplings were fitted and a smaller battery holder substituted for the original "go very fast" battery setup. It was also repainted into what was then the standard MDLR loco livery of LNER Garter Blue.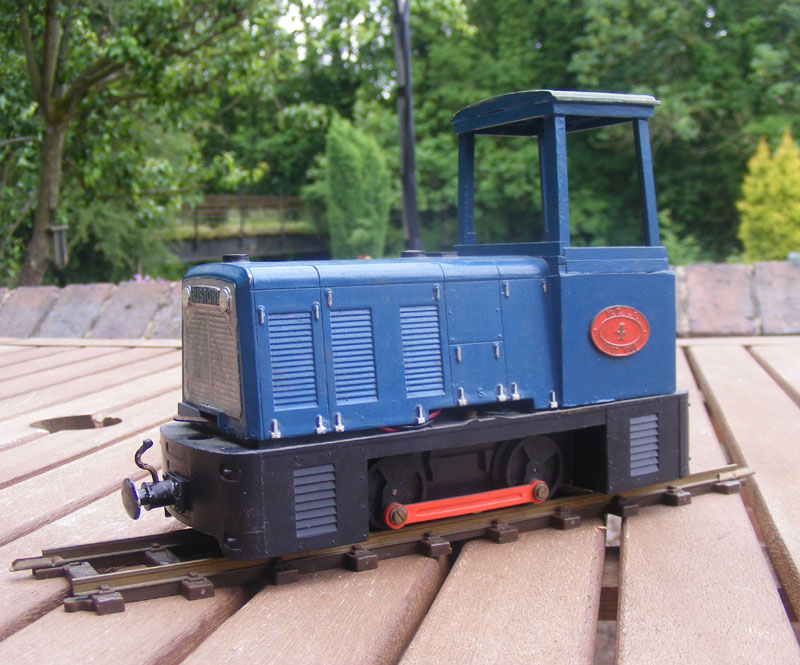 Eventually the motor gave out and it was re-motored, but that packed up and it got put to one side and gathered dust in the workshop. With the recent upsurge in interest in these locos, I decided to revive it. I'd obtained a replacement base for it, so fitted a switched battery box, wired up to one of the original switches. after a little persuasion (and a fair amount of wiggling of the switch) the loco reluctantly burst into life. One of the original couplings had broken, so both were removed and a pair of IP centre buffers which happened to be lying around were added. It trundles happily around Flagg Fluorspar and the switch JUST clears all the tight clearance points, so I won't have the embarrassment of a train suddenly reversing direction unexpectedly.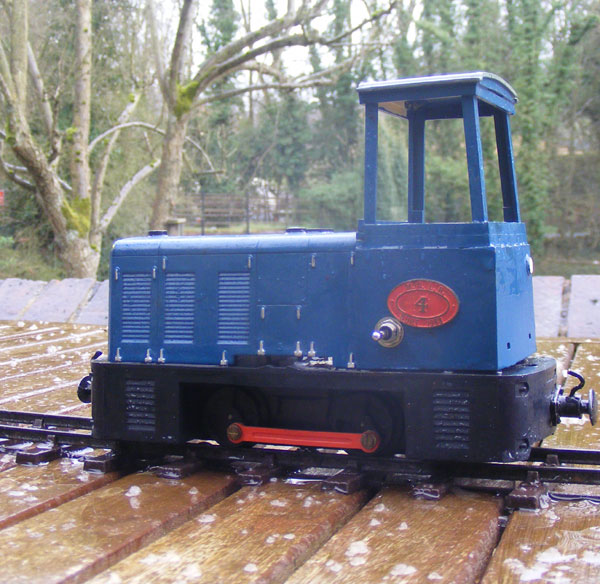 No 4 would have been pressed into service at the G Scale Show at Stafford in March 2014, but steadfastly refused to run. Upon returning home (and after a fair amount of fiddling and testing with the MDLR's 1950s-vintage multi-meter) the problem was traced to the switch - current was going in OK, but wasn't reaching the contacts where the long arm completed the circuit. At this point I admitted defeat and installed a dounlr-pole centre off swith to control it.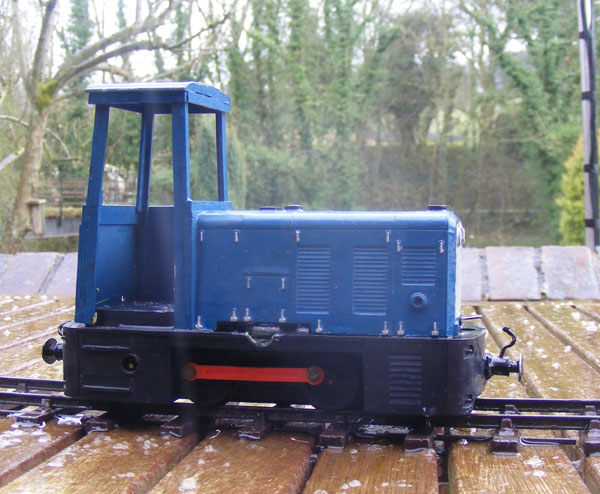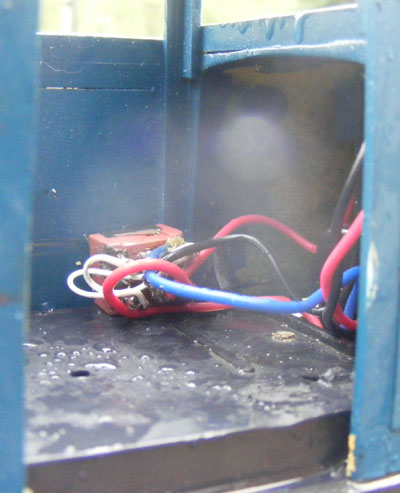 There's a bit of a mare's nest of wiring in the cab, but at least the beast works reliably.

There was a later Number 4, illustrated below, but this was one of the items stolen in September 2012.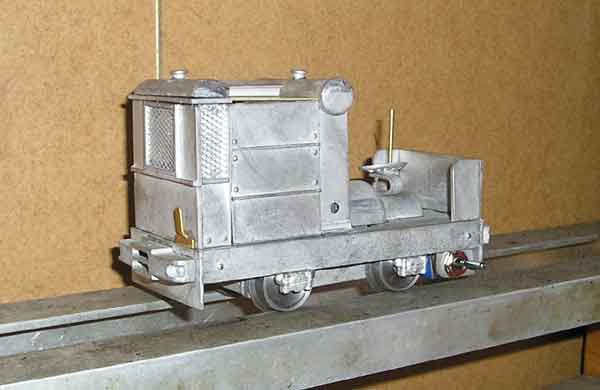 Loco 4 is a Ruston 20HP, built from an IP Engineering kit. These first pictures, taken on 27th December 2005, show it "in the metal"...........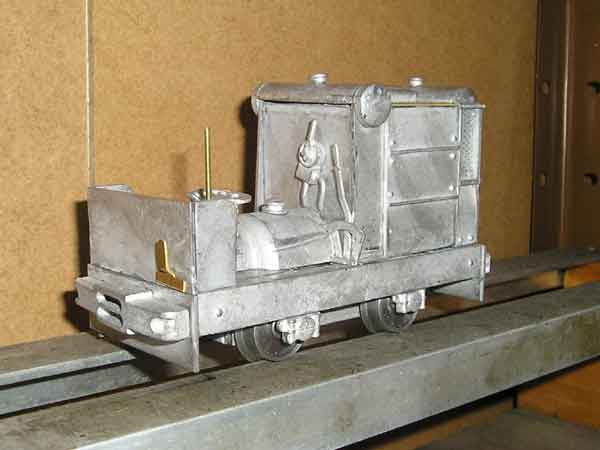 .......... before even the application of primer. At this stage, the loco wasn't wired. The only MDLR additions to the kit are the lamp irons.
The reason for the name? It's my wife's (a good enough reason on its own) and it's short enough to fit on!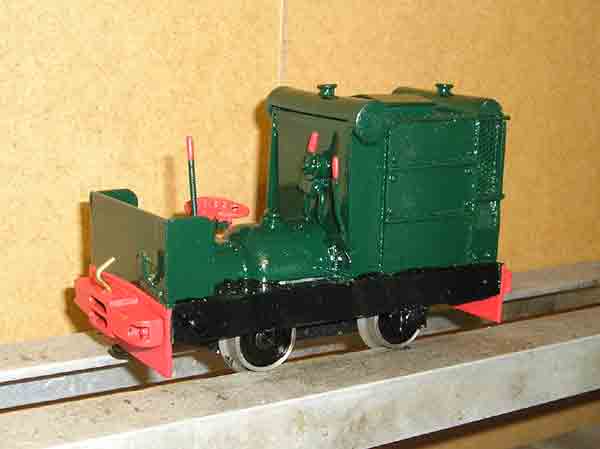 These two pictures were taken on 2nd January 2006, after the test run..................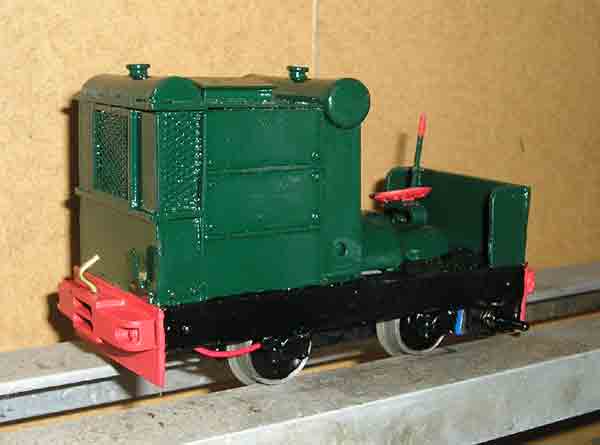 .......... no pictures of which are reproduceable, as the lighting conditions outside were marginal, to say the least!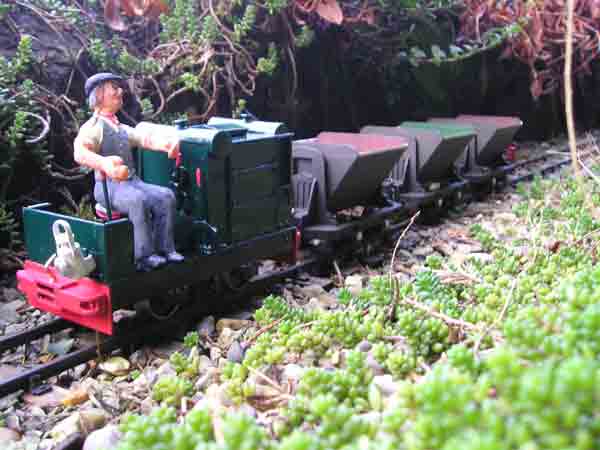 Eventually, "Jarge" was persuaded to take her out with a short rake of skips................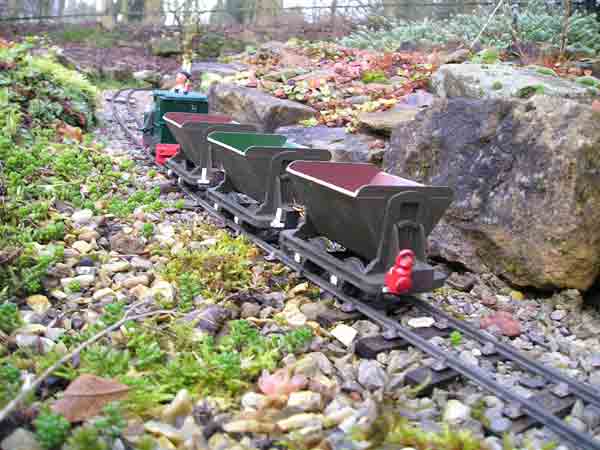 .......... and pronounced himself to be well pleased...............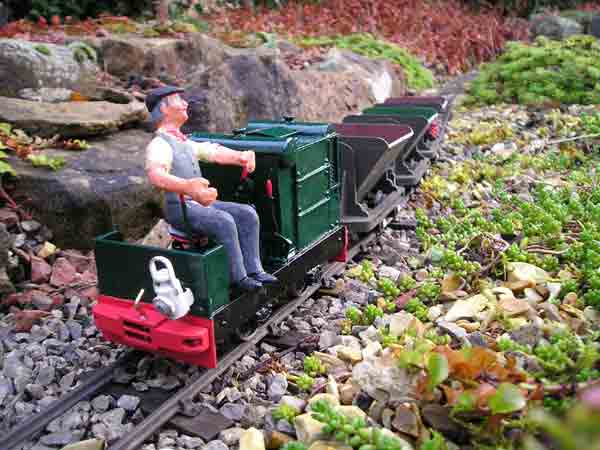 .......... although he DID say that he found it very strange to have nothing for his feet to do, as Rustons only have hand controls.