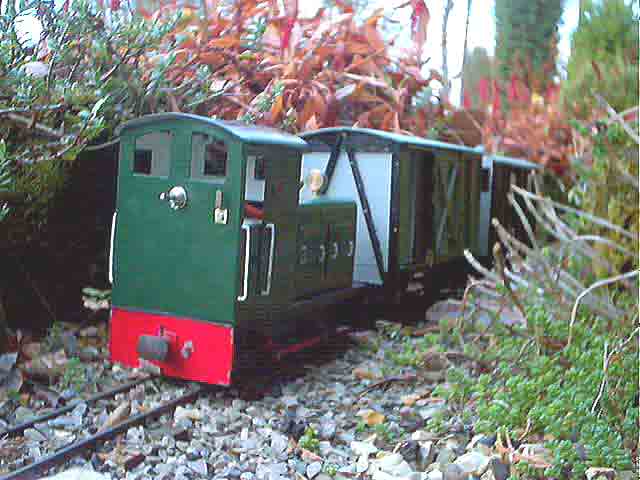 This loco arrived on the MDLR in exchange for a railbus which was not suited to the line's traffic. She was in and out of shops for the best part of a year: every time we fixed something, something else failed! However, she now seems to have settled down but will be confined to freight duties, as she has no speed controller - it's "all or nothing" with this one!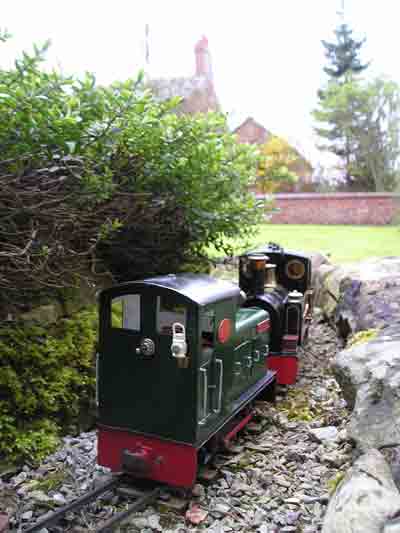 She comes in handy as a "Thunderbird" loco, recovering steam locos that have run out of something or other.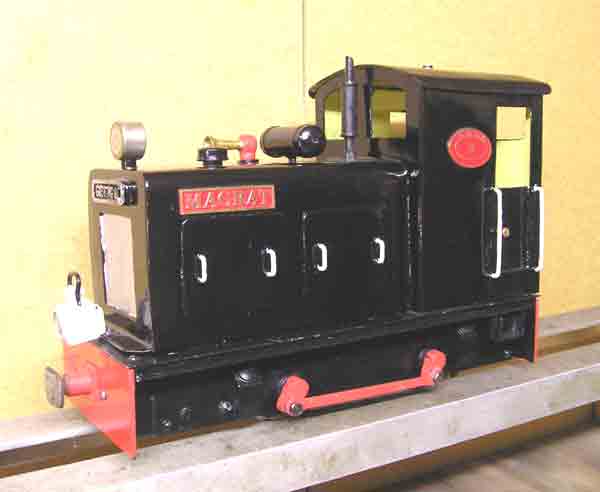 In late 2005, something had to be done..............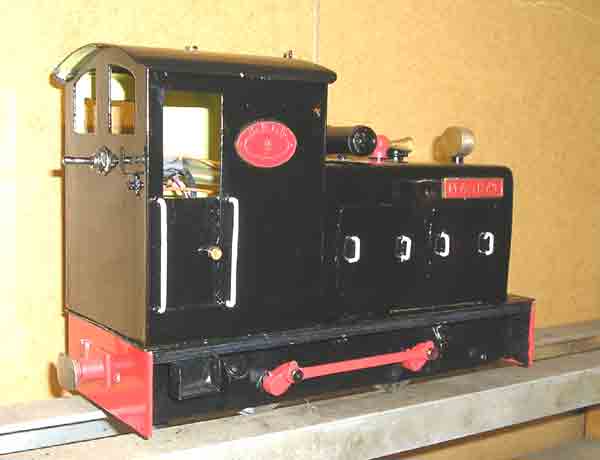 ............. as she was running increasingly roughly and her fairly ancient paintwork was showing signs of a hard life.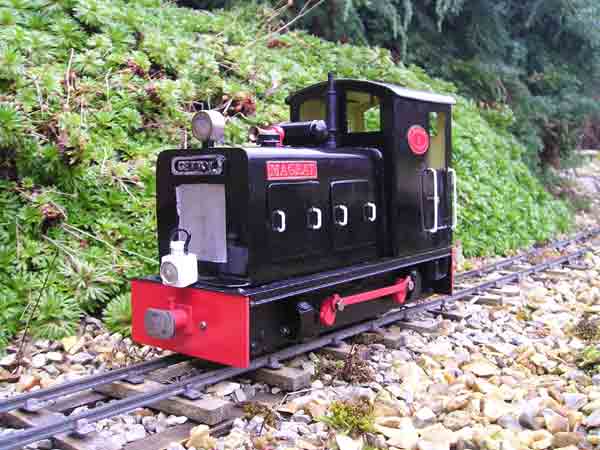 The repaint (and adding of details from IP Engineering) (not all of which were used on her) was straightforward - the mechanical work less so. A new motor, mounted vertically instead of horizontally, new Roundhouse crankpins, a new battery pack and charger were all needed.............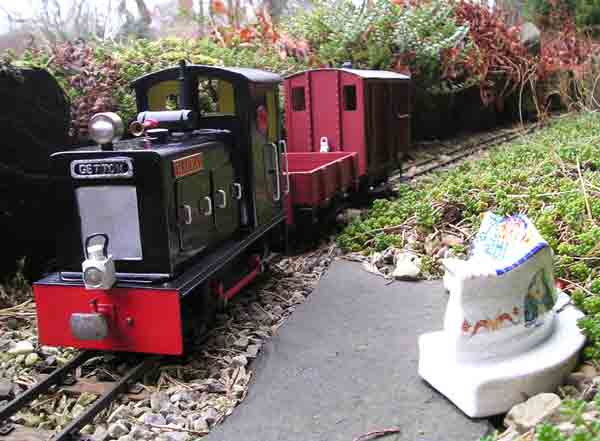 ........... before she re-entered service on 5th February, 2006. She's seen here at Draper's Platform with a test train. She's since been remotored (again) re-battery-packed and had a speed controller fitted, so she's now "GYTHA"'s equal. She also runs silently for the first time EVER!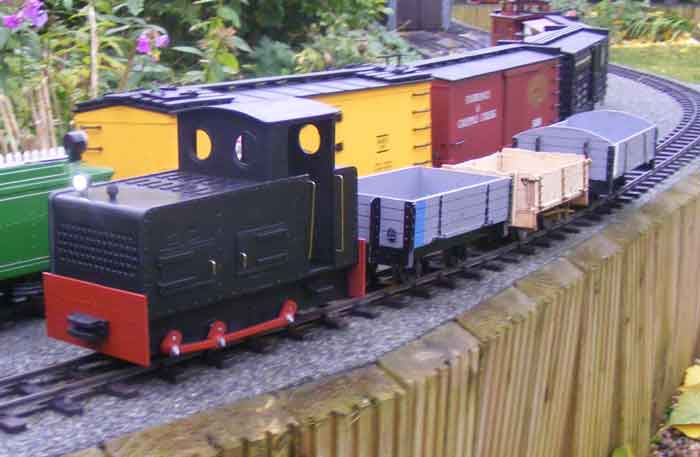 Unfortunately, this loco was stolen (along with most of the stock for Flagg Fluorspar) in the autumn of 2012: its replacement is an AnDel Models Avonside MLM (manual version) seen here on test. She needed a LOT more weight as she's much lighter than the old version, so lead sheet has been added in the bonnet and under the cab floor.