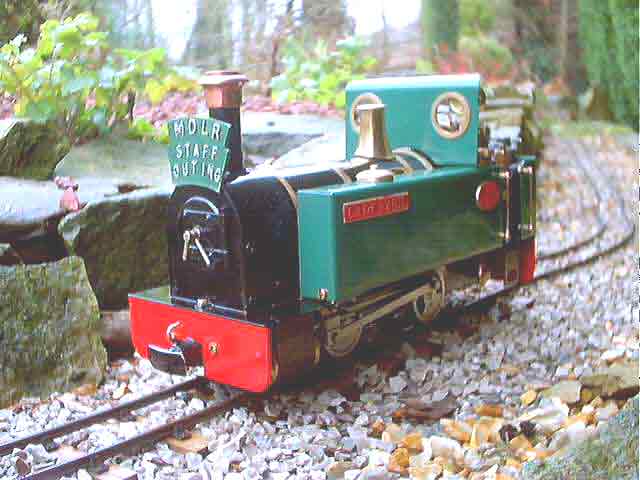 "LADY SYBIL" was bought new from Roundhouse in 2000, after both of the line's previous steam locos were stolen from my shed. Having been used an awful lot at Butterley and at other garden meets whilst my own line was not fit to run on, she's well run in and was the mainstay of traffic on the MDLR until the arrival of "HAVELOCK VETINARI". As she's an externally-fired pot boiler, she's probably the nearest thing you can get to a meths-fired loco in the 21st century.
As seen here, she's been fitted with a copper cap for the chimney and safety valve bonnet (both bought from Bywater Models before he ceased trading), name and number plates and dummy crossheads, and carries the headboard traditionally used by all MDLR locos when operating away from home.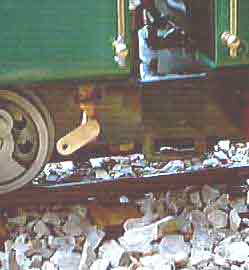 One useful feature which as been added is a drain cock for the displacement lubricator. This is a standard "model engineering" one and merely required the re-drilling and re-tapping of the hole the screw goes into to make it accept the new cock. This has made servicing of the loco SO much easier - I blow the lubricator down with the last of the steam at the end of the running session, then re-fill it whilst it's all hot, as the steam oil flows so much better when you do!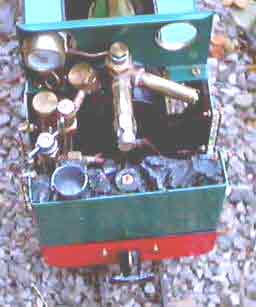 The gas tank has been disguised with some REAL coal (and a bucket) - note that she's got the full compliment of Roundhouse "bells and whistles" - brake-handle style "knob" for the gas valve (very useful for setting the gas flow as you get a visual indication of how far the valve is opened), sight glass, pressure gauge and boiler filler, which means that the cab is just a leedle cluttered.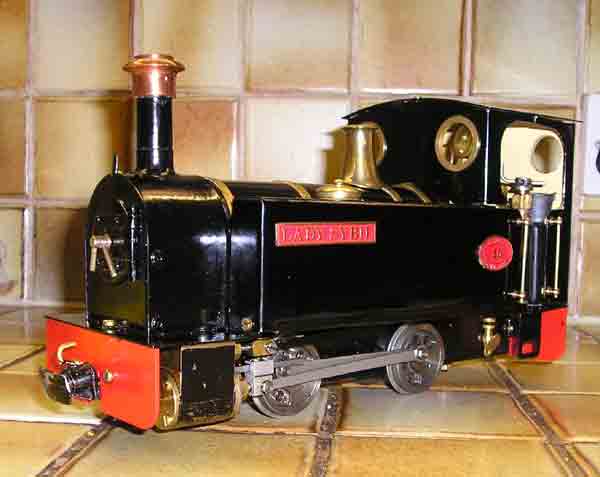 In May 2004, I decided that "LADY SYBIL" really ought to have a cab. Unfortunately, Roundhouse had changed the green colour they use on Millies - the early ones (like mine) were powder coated and they're now finished in standard Roundhouse Green, like the rest of the range. Roundhouse were quite happy to repaint my side tanks free of charge, so I decided I'd have a colour change, whilst I was at it. The above picture shows the result.......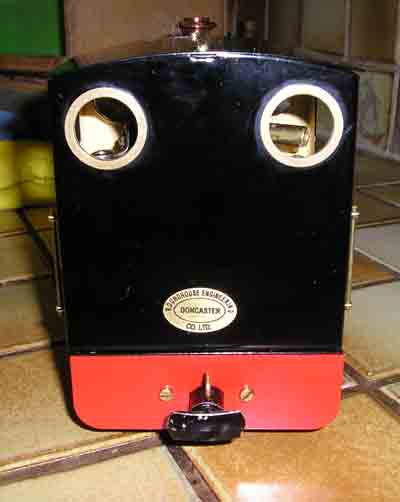 .... and here's a view of the cab back, with the works plate fitted in the "Hornby Series" position. The next job is to get her lined out, and I'm going to get a lamp bracket added in the middle of the cab back.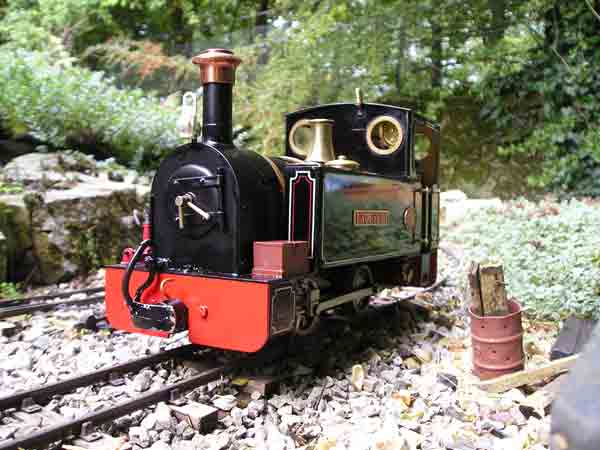 .... and here's she is, after being dealt with by Lightlines.