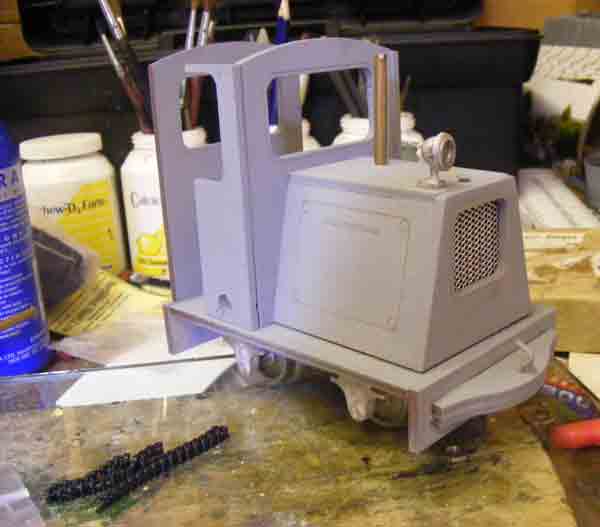 The latest project under construction in the MDLR's Works is an IP Engineering Rapier Diesel, to be nameed "TIFFANY".
As you may observe, it's getting a number of "added features" to improve it - an exhaust pipe, a headlight, glazing in the cab (when it's been painted) and an FORWARD-OFF-REVERSE switch in the cab (you can see the hole in the cab side). It's also going to be 4 wheel drive - the sprockets are on but I haven't yet fathomed how to shorten or join the chain - time enough.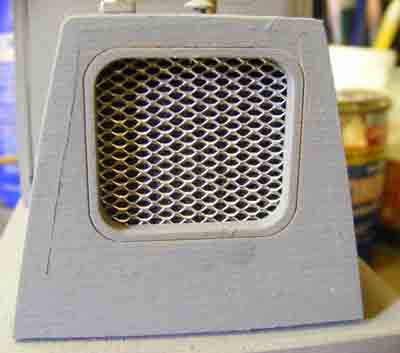 I've also modified the radiator grille - I painted the rear sheet matt black and added a piece of fibreglass car repair aluminium mesh between the two layers, having already spray primed the front sheet.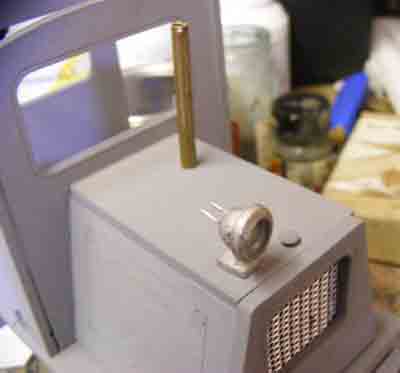 I also added a pin to represent a radiator cap...............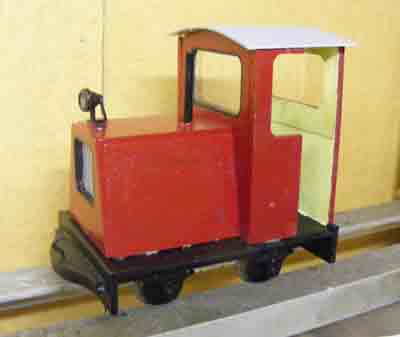 The finished loco - the Official Works Picture....................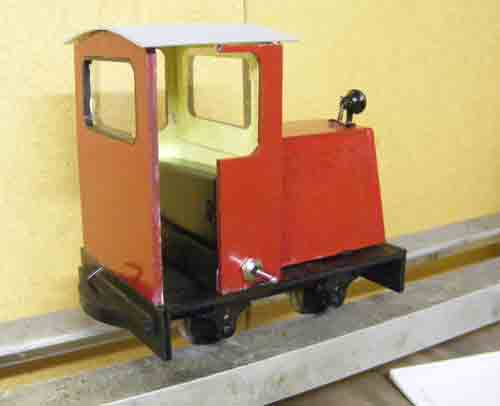 This Official Works Picture shows the "operating" side. Because of the switch, I've added a piece of wood to the opposite side of the cab to hold the battery box level, and a piece of wood across the cab to hide it all.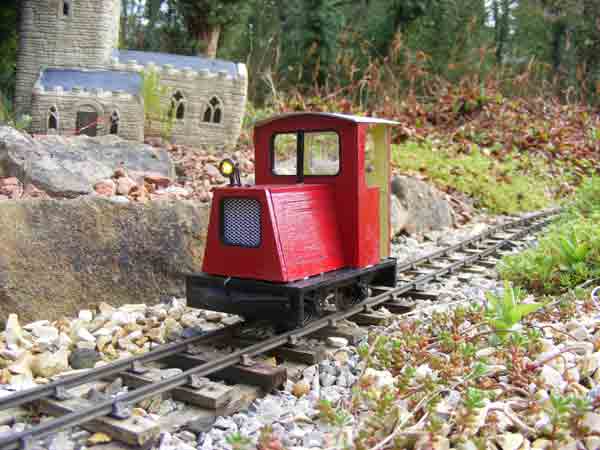 On test near Lathill Dale station on an unvandalised section of the MDLR.