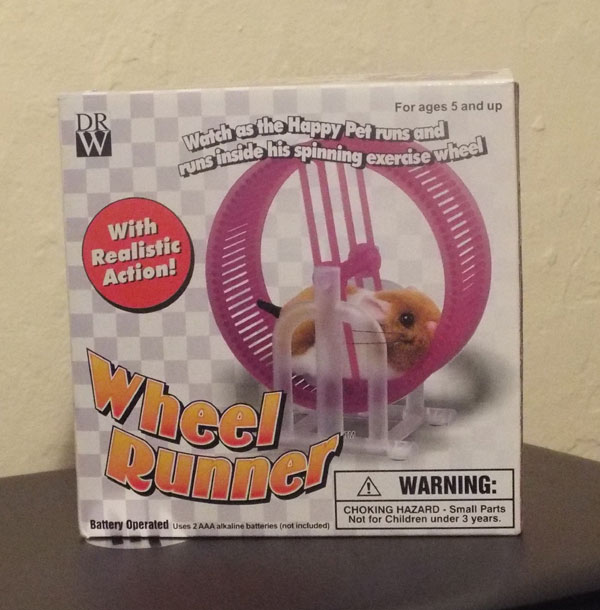 It all started when I saw a video of one running on Timpdon Lake........................... In due course, this box arrived.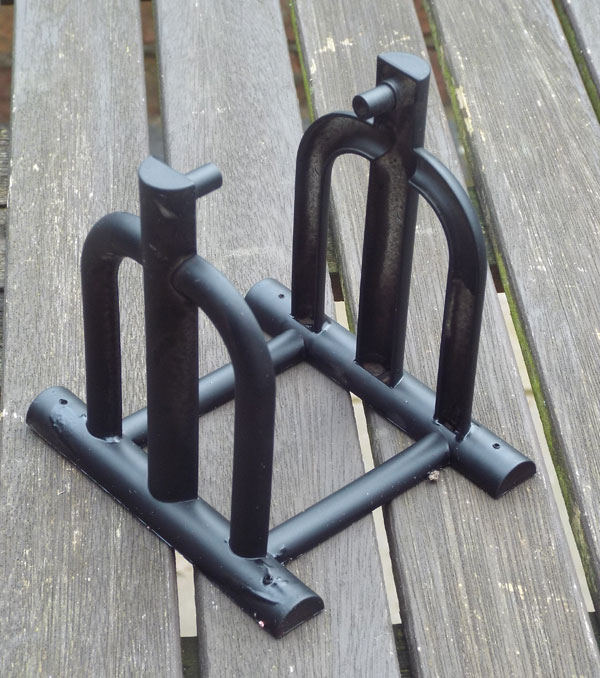 The first job was to assemble the wheel stand and spray it black, whilst I thought how to power it..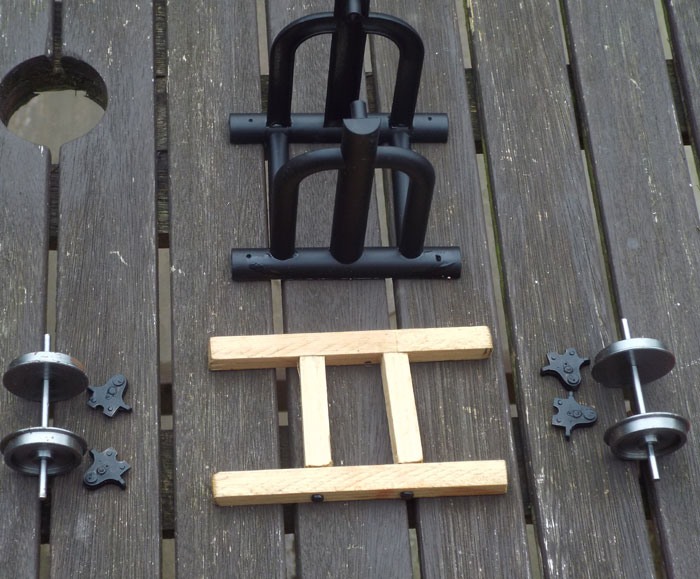 Plan A involved a wooden chassis and a set of Brandbright "Convert Your LGB Stock To Run On The One True Gauge" wheelsets, together with some IP Engineering axleboxes.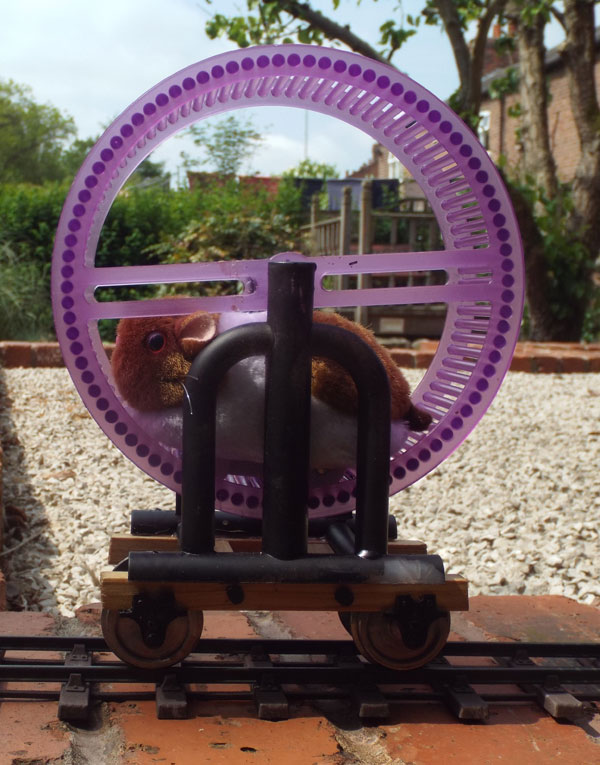 This was a dismal failure: putting an elastic band around the wheel and axles and hoping the hamster could move the wheel was doomed to failure - the ratios were all wrong (even when I bought and adapted a Meccano pulley wheel to get the ratio down) so it was Scratch-Your-Head time.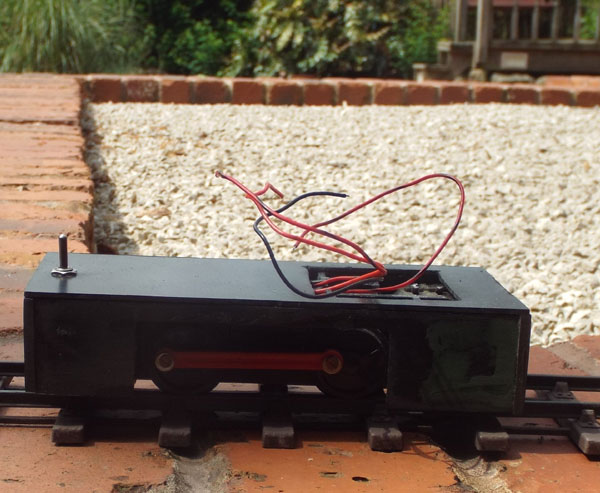 Then I remembered I'd been given this: there are three ballast weights in the corners of the chassis, so no adhesion problems. The switch was removed, a switched battery box wired directly to the motor terminals and the box stuck down with number plate stickers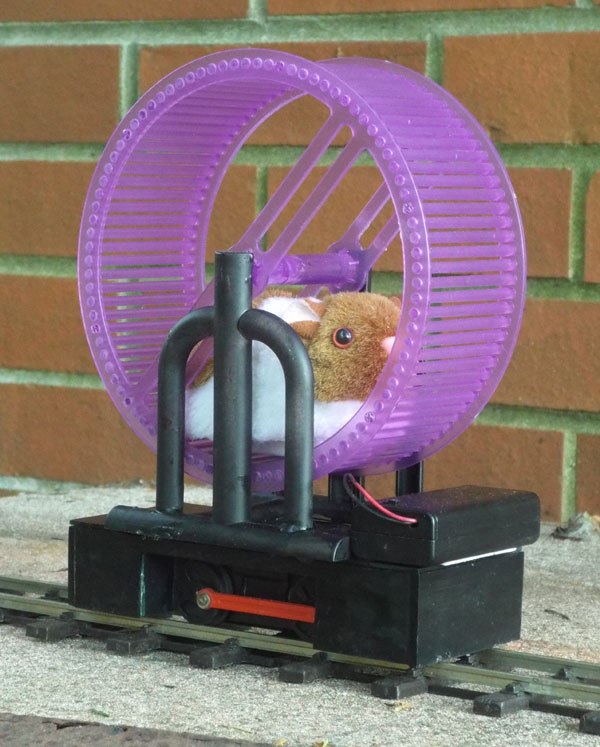 Following a swift coat of matt black the old chassis was carefully dismantled and the wheel stand carefully removed and re-attached to its new home. I suppose I COULD call it Richard Hammond...........