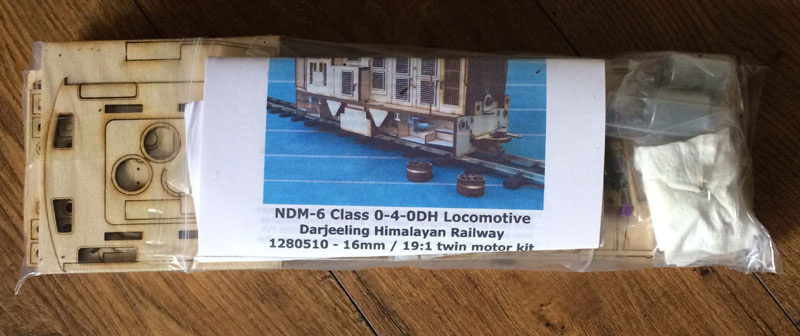 I decided that I needed another Indian loco to join that part of my stock of "big" locos (as distinct from the smaller stuff I run on Flagg Fluorspar) so having bade a couple of under-used steam locos goodbye, I gathered the wherewithal to buy the Yatton kit - there was no way I could've afforded the Roundhouse version!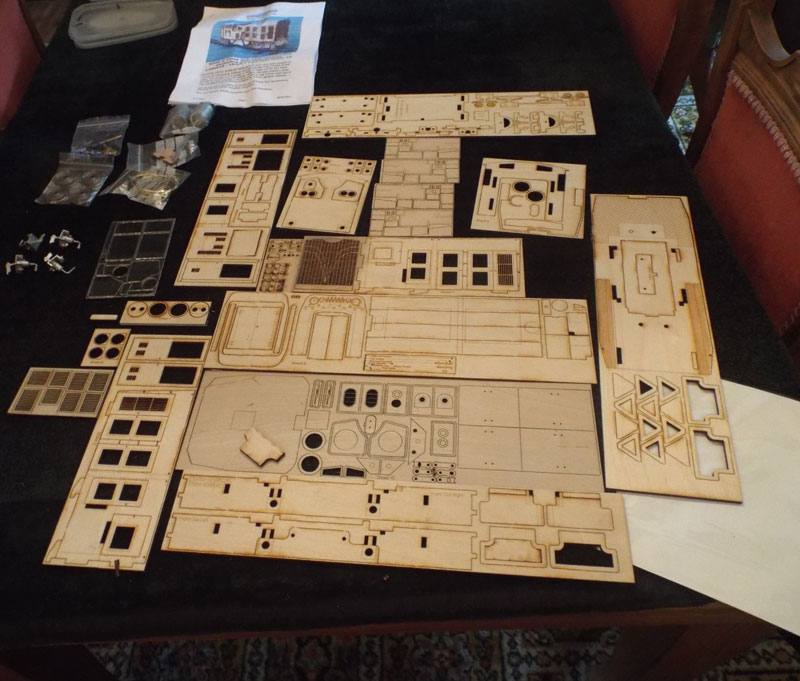 Spreading the kit out on the dining room table (coz it was the only place I could do it in) there were an awful lot of parts............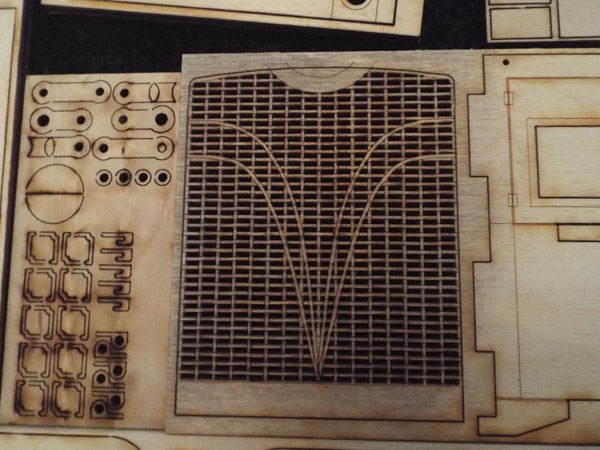 There's an awful lot of stunning detail in the kit, like the radiator front................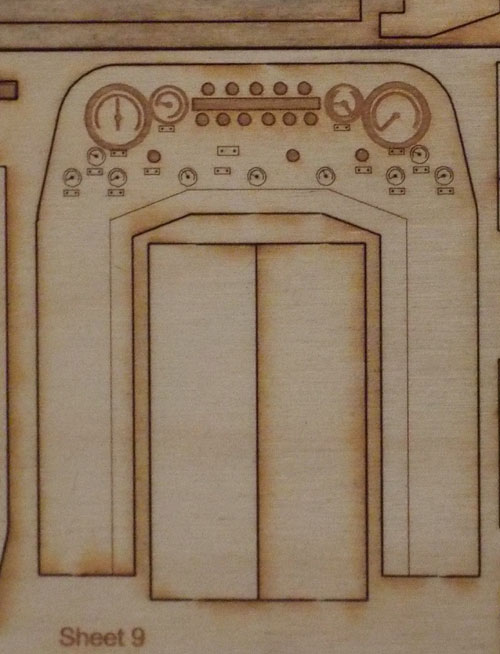 ................ and dials without number on the cab front sheet................
................ and thoughtful detail, like the handy jig for bending all the handrails.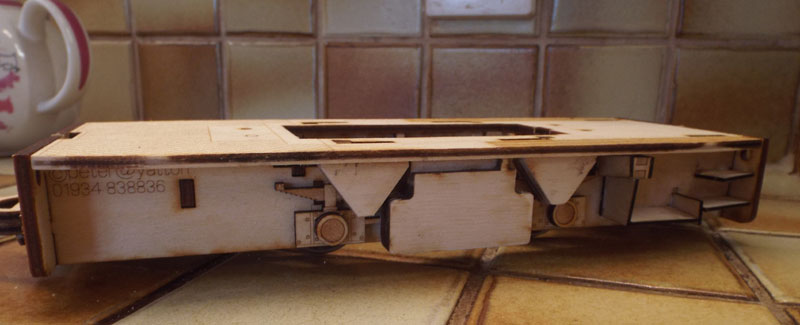 The first sub-assembly to get built was the chassis.............................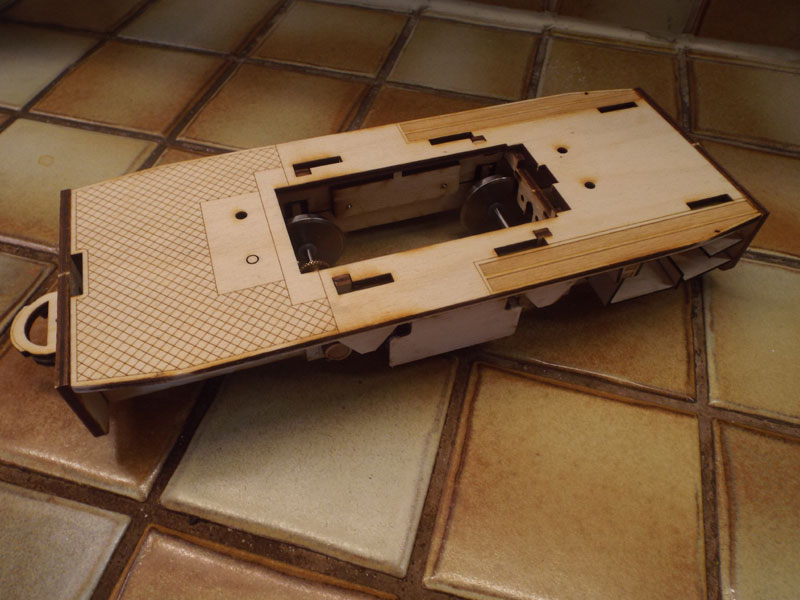 ......... seen here from the top. The "chequerplate" area will be the cab floor and the Big Slots are where the engine cover will fit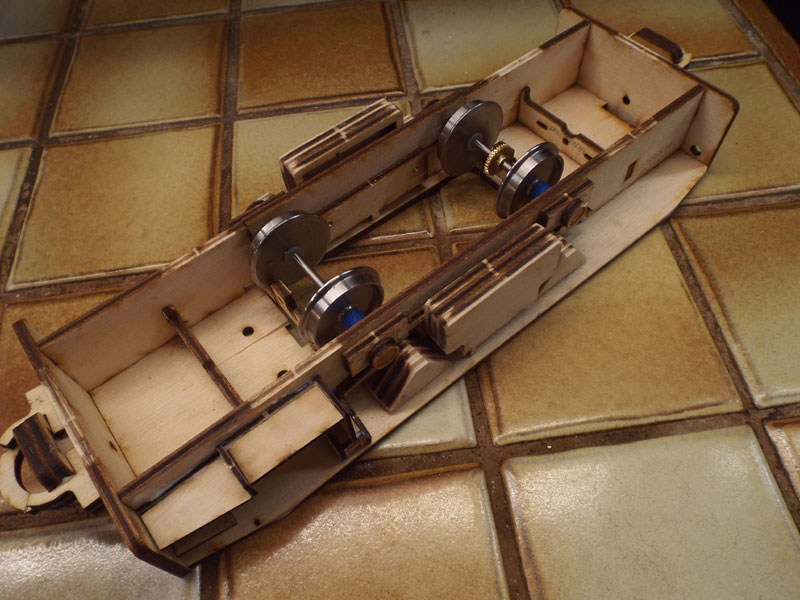 Seen from underneath. One section of one of the side frames comes out to allow you to take the wheelsets out - you will note that at this stage, one of the axles lacked its gearwheel - a faulty item quickly replaced.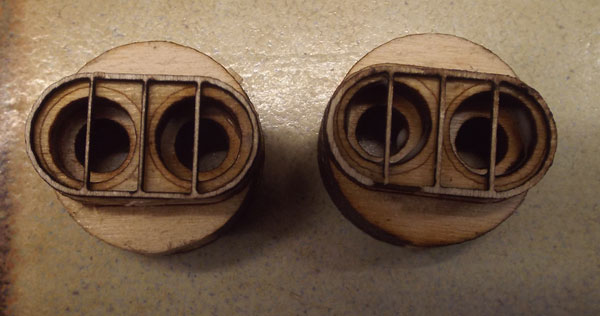 There are various options available for the headlights - I opted for the twin LED version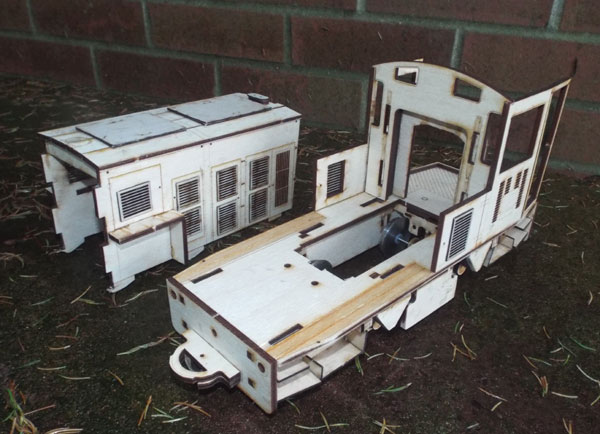 Once all the external doors had been added (and there are a LOT), it was time for the loco to emerge, blinking, into the sunlight......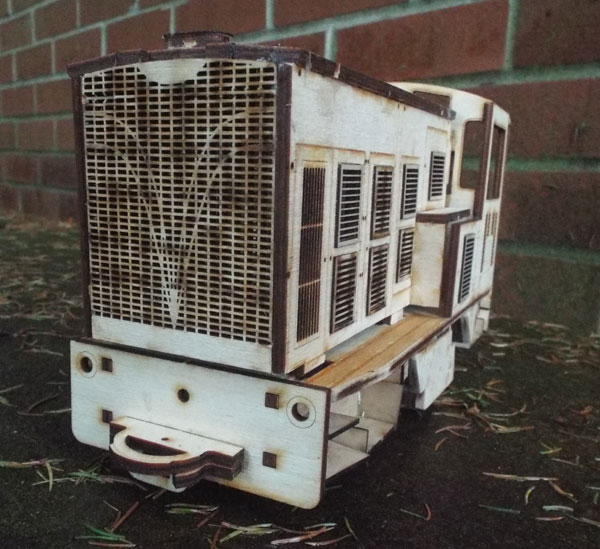 ...... and to be slotted together - not as easy as on Yatton Engineering's demonstration model, but there again, that gets handled a lot more!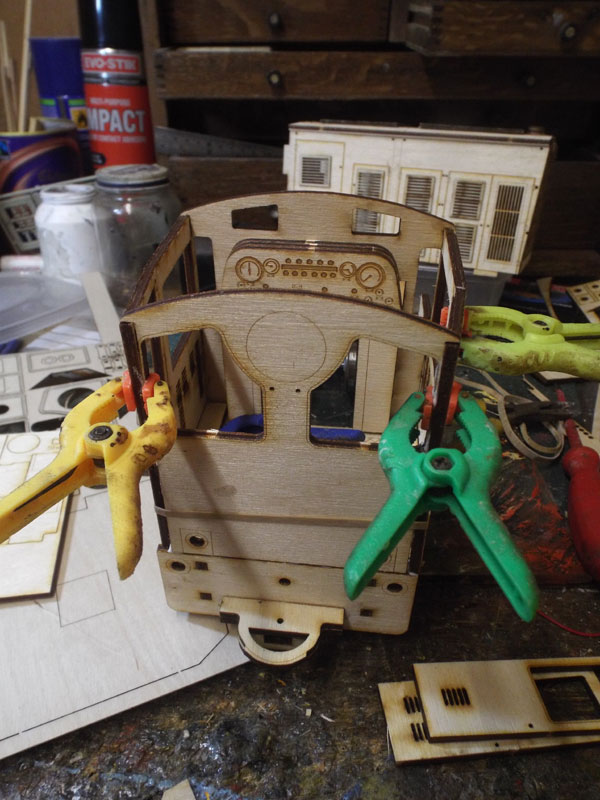 The cab back was clamped and glued into place..............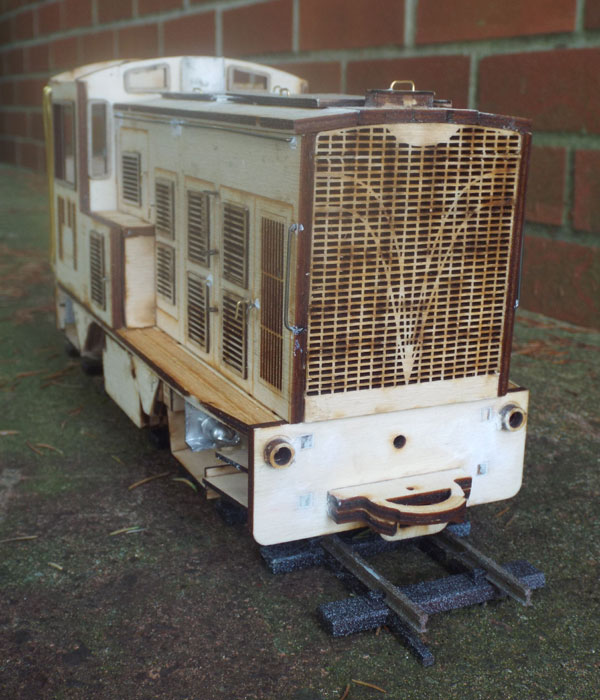 ........... which was followed up by another fiddly job - making and attaching all the handrails and footsteps up each side of the engine. I used floristry wire for the latter (there wasn't enough wire in the kit, anyway) as it was much more bendy. There are two more handrails to make and attach - the two free-standing ones at the front. The final job was to clean up and fit the only white metal parts of the kit (the brake cylinders). At this point the loco eas deemed to be "ready for the Paint Shop"
For prototype pictures, take a look HERE