This loco was specifically purchased from PS Models to haul my rake of Koppel coaches and manriders.
I normally start these accounts off with a picture of the box / bag, followed by one with the bits all out. In this case, curiosity got the better of me, and I followed Phil's advice and tried a dry run (at 11 o'clock at night, no less). This is what I ended up with - there's no glue whatsoever holding it together at this point, but I've already spotted a couple of things which are going to get added / altered, and Thoughts Have Occurred as to how the build will proceed.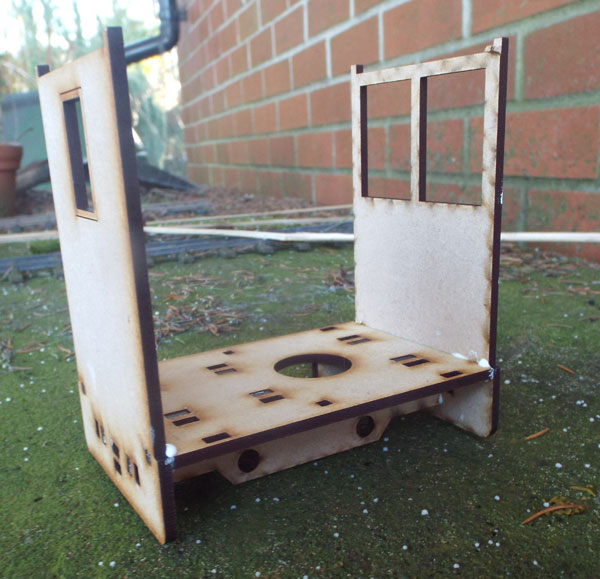 The first major assembly job was the frames, floor and body ends...............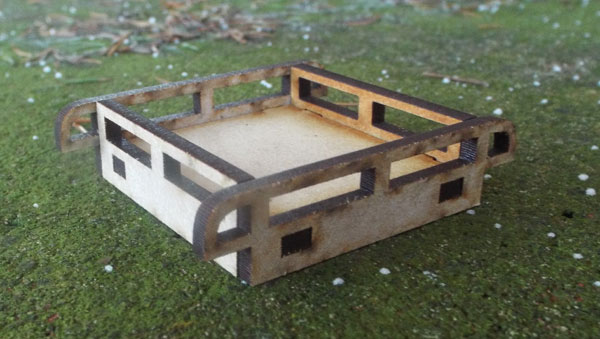 .... after which the roof hatch got butchered! Phil's designed this to look like a roof rack, but I'm not using it as such (and doing away with the ladder up to the roof)............ .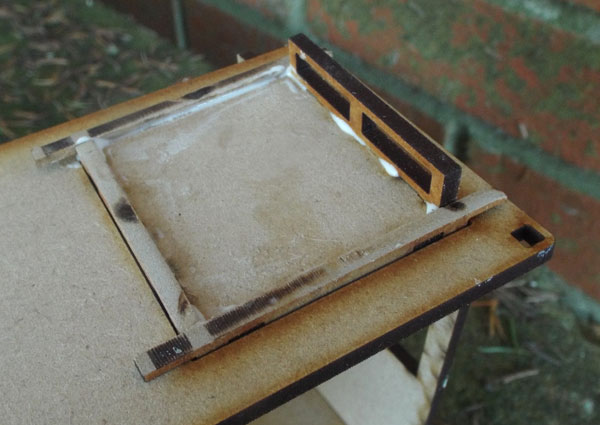 ............. so all bar one end got cut down drastically..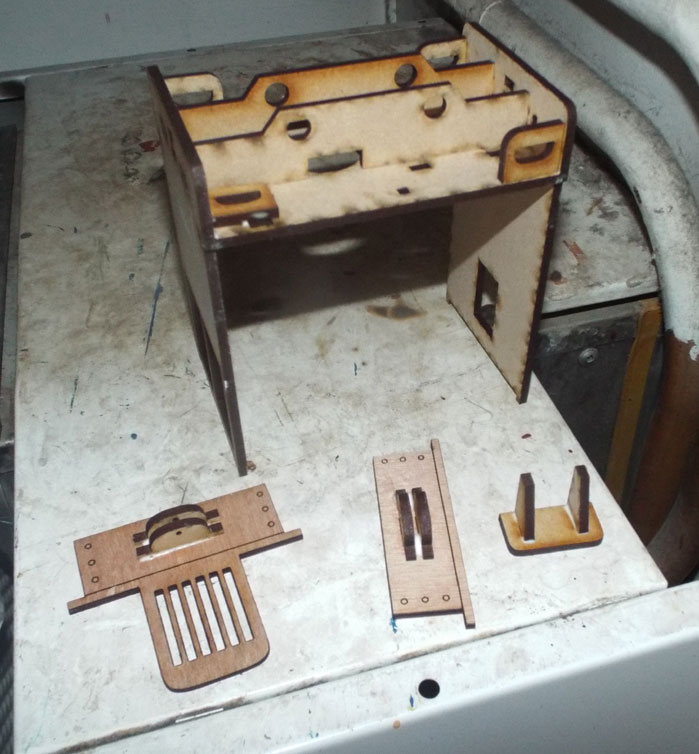 The next stage involved little bits - the four chassis additions (under the upside-down footplate), the cab seat (front right) and the couplers added to the buffer beams - these latter are nearly ready to be painted in white primer and red paint before being fitted to the loco. The whole are pictured on top of our ancient central heating boiler, where "kit bits" normally get put to "go off" or dry.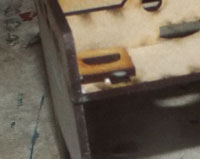 Anybody spot the error in the picture above? I only spotted it as I was writing this page up - fortunately not a disaster.
The next stage was to tackle this box of (very small) bits - how kind of Phil to supply a spare screw - I needed it!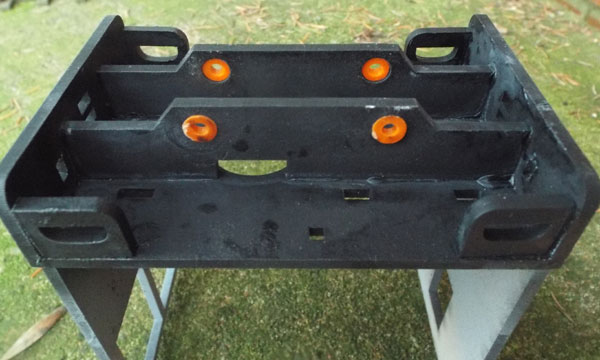 The axle bearings would've been an interfereance fit BEFORE I painted the underframe - AFTER they were inserted with the aid of clamps and pliers!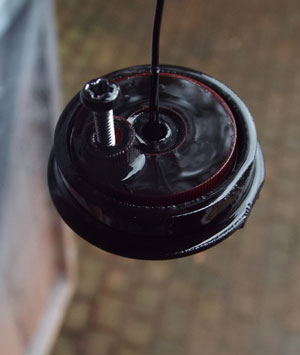 The wheels had a gloss black rattle can pointed at them...............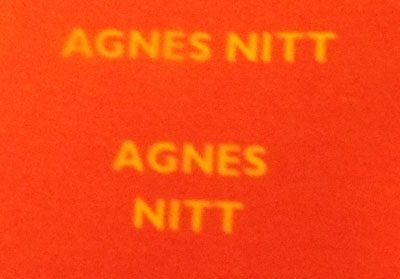 Nameplates are easy these days................(though slightly out of focus in this picture)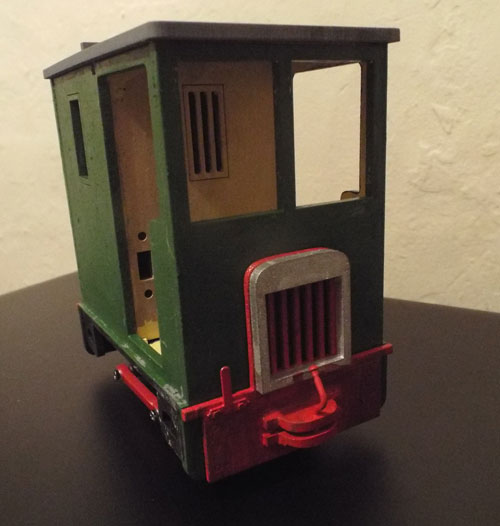 After the first paint shop session. I'm not happy with how red the buffer beams aren't, so they'll be coming off for a coat of white paint before applying more red - a method I've used in the past.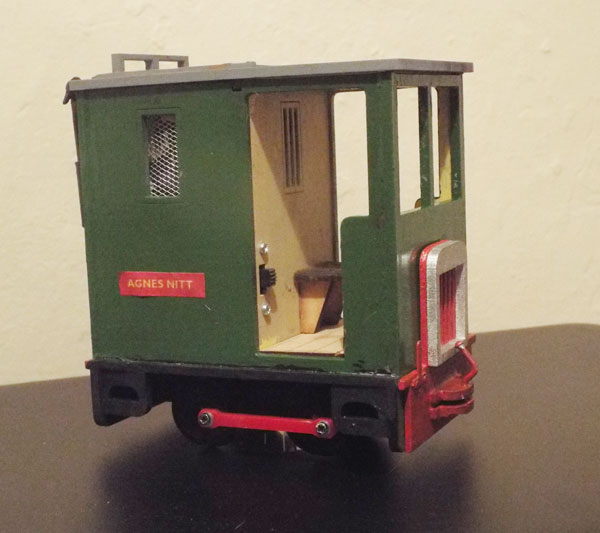 The varnish got applied on a Friday night at 2200 (it was dry by midnight)..............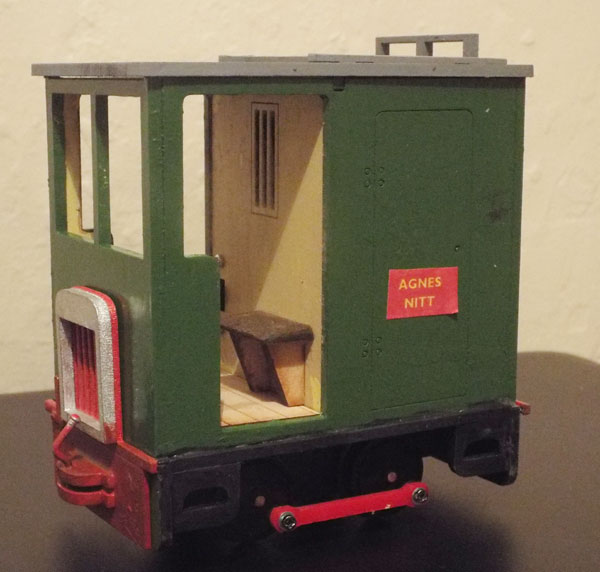 ............... in the hope of running at Solihull on the Saturday, but there wasn't a 32mm gauge track to run on!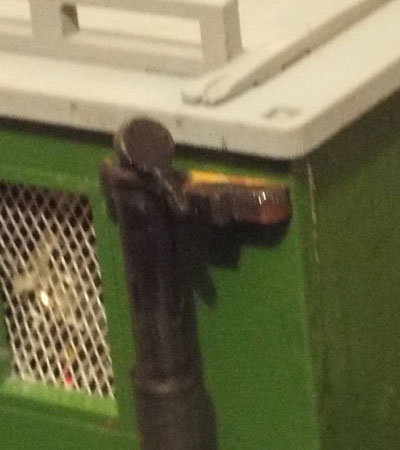 I had spotted a problem with the exhaust pipe - it needed to stand off the body at the top, so I used one of the ladder brackets to do the job (seeing as how I wasn't using the ladder).
The loco ran its first trial at Butterley on 13th February 2019...............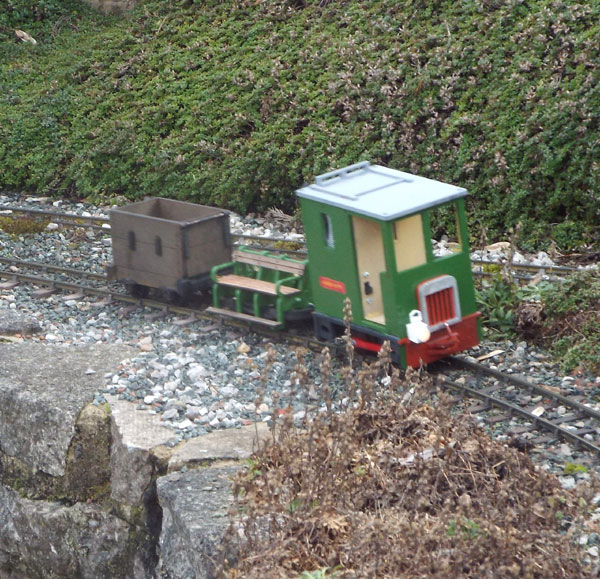 .................. where it performed as well as could be expected on a VERY mixed train....................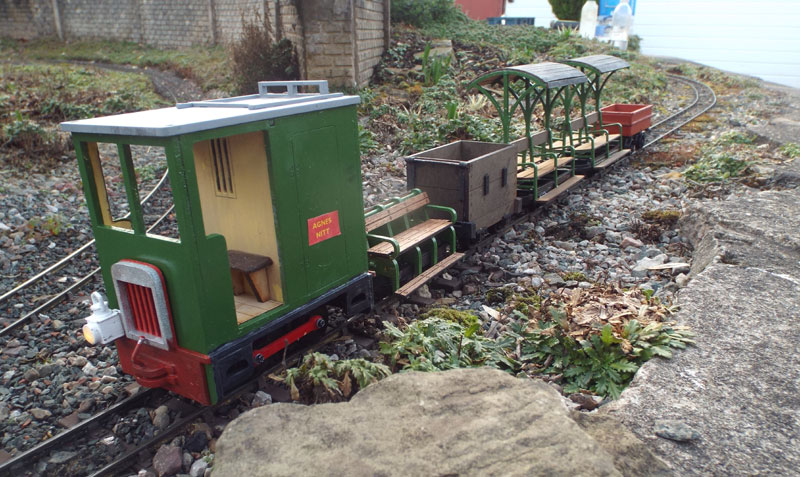 ....... and on "The Train I've Built Since Christmas"
Page Created on 13th February, 2019
Back to Stock List
Home