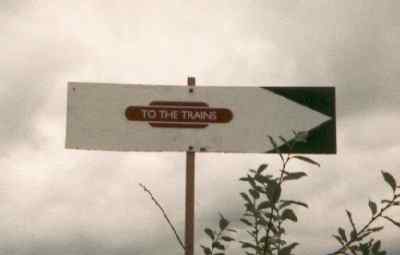 This sign is usually the giveaway that something's afoot........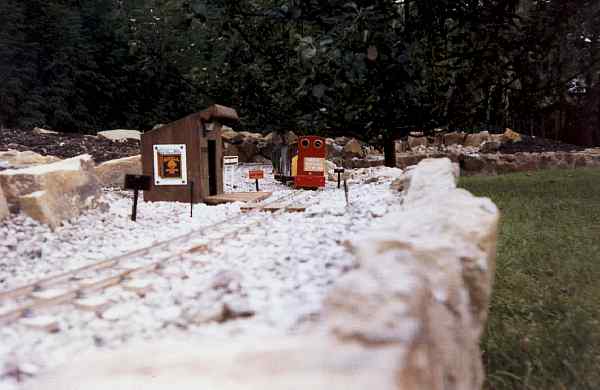 Opening Day was 21st August 1988 - a variety of locos carried the special Opening Day Commemorative headbaord, including this Merlin Huddy Hunslet........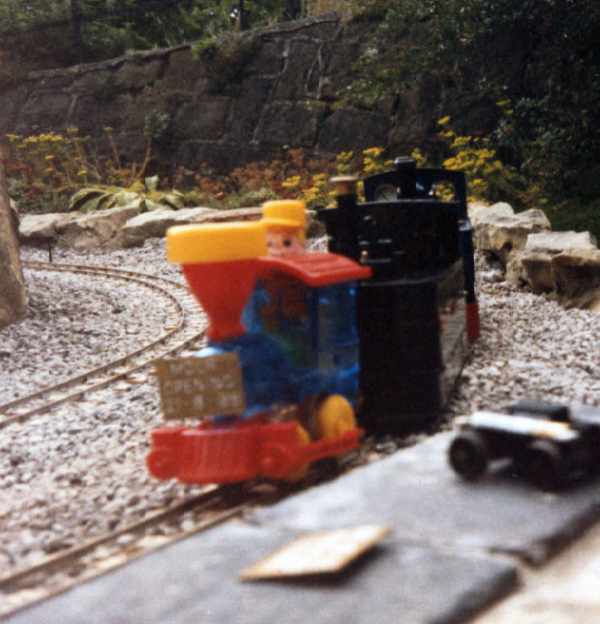 ........ and even THIS one!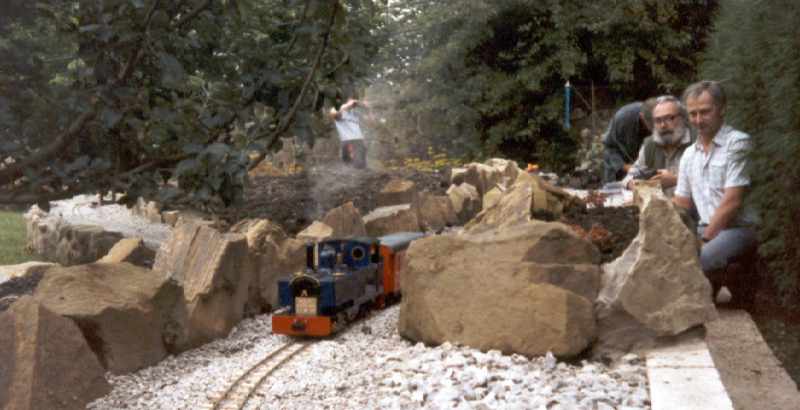 Some serious running was done, however, and Tad Jay brought his "Superbeast" - a massive loco built around Merlin bits.......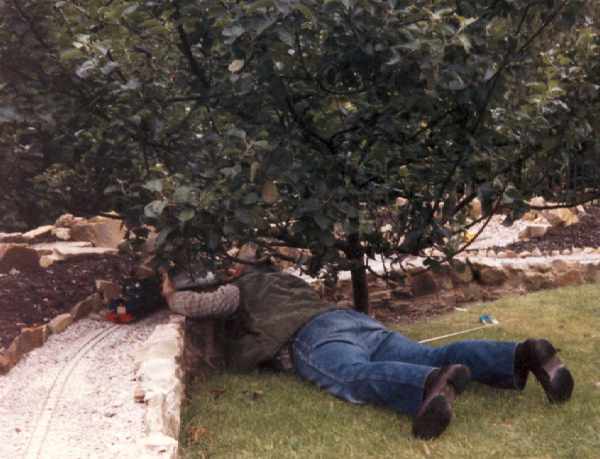 ................. which inevitably derailed at the one place where access was well-nigh impossible! (This tree went shortly afterwards!)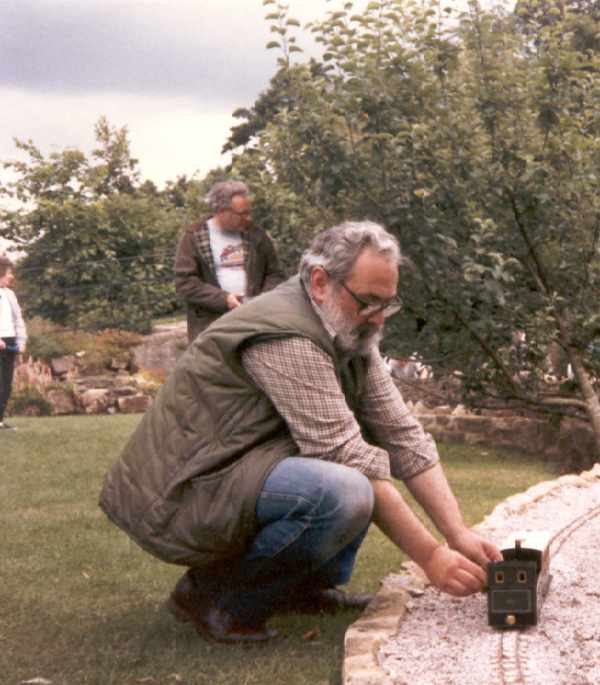 Tad also broght a Gosling GVT tram loco..........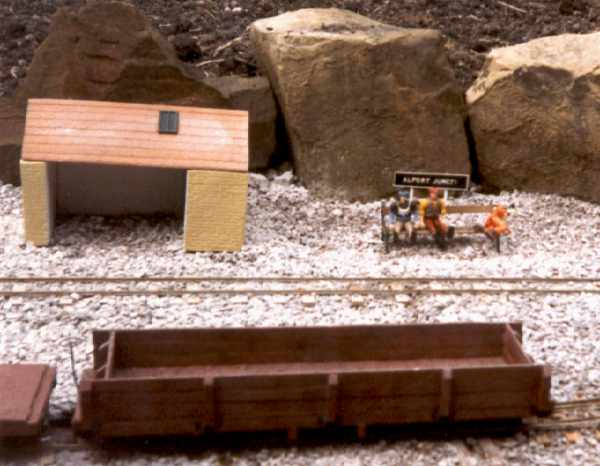 At this stage, station facilities and other buildings could be said to the "on the basic side"................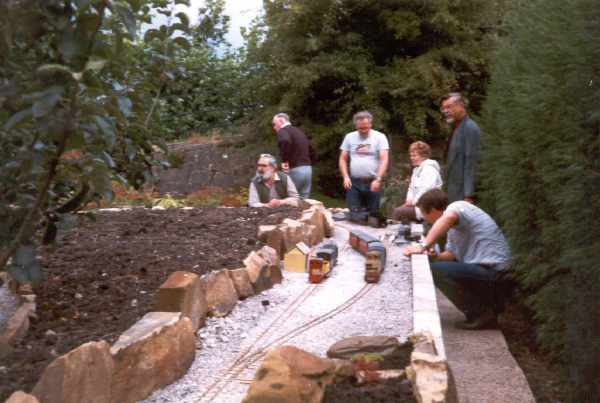 ....... but at least the 1:1 scale humans enjoyed themselves!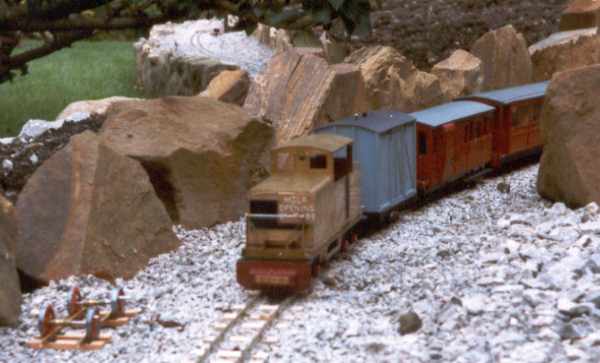 An Ashanti Goldfield Diesel on Draper's Curve - note the 45mm wheelsets on a piece of 32mm gauge track - a remembrance of a Butterley narrow gauge member who acquired some wheelsets for our 2' gauge railway without putting the tape measure over them, only to find when he'd got them back to the railway that they were in fact 2' 1" gauge - a standard Coal Board gauge!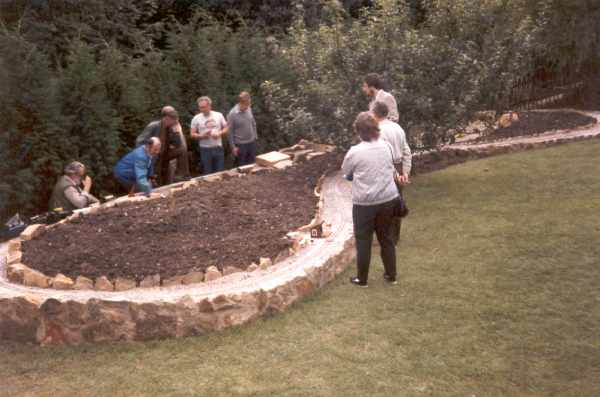 The garden was overlooked by a public footpath, from which this shot was taken - a recipe for troubles in the future.