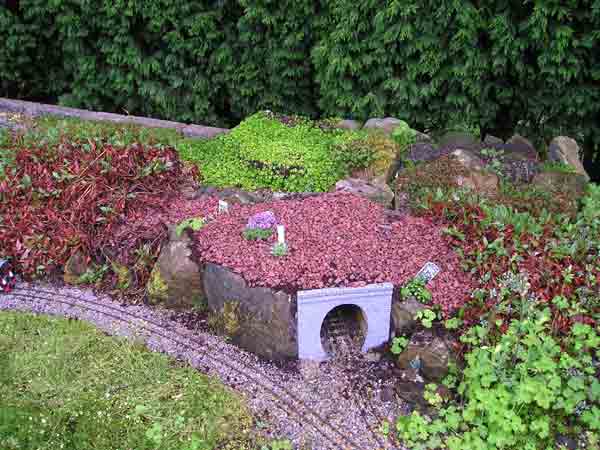 There was the usual mad rush to get things done for the Open Day - the tunnel was covered and planted by 1130..............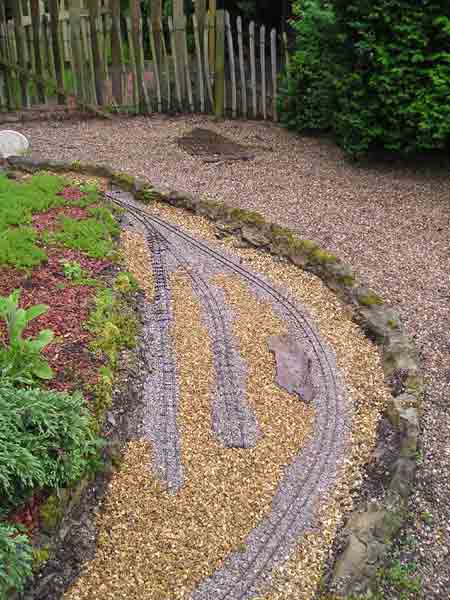 ....... and Haddon Yard was finished at 1100! After all that, there were only four visitors, making this the quietest Open day yet.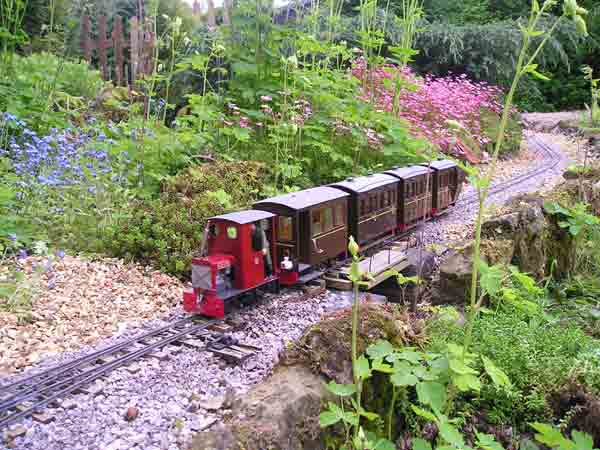 Keith Vernon brought the Hudson Huddy he brought to the line's opening in 1988 - seen here pulling a rake of Newdigate Models and home-built coaches.........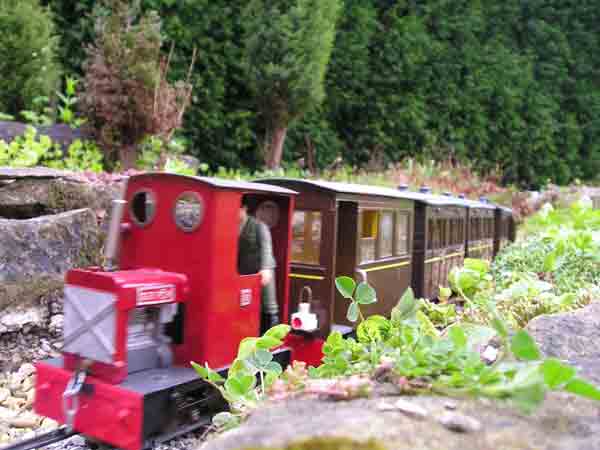 ................... seen here in close-up.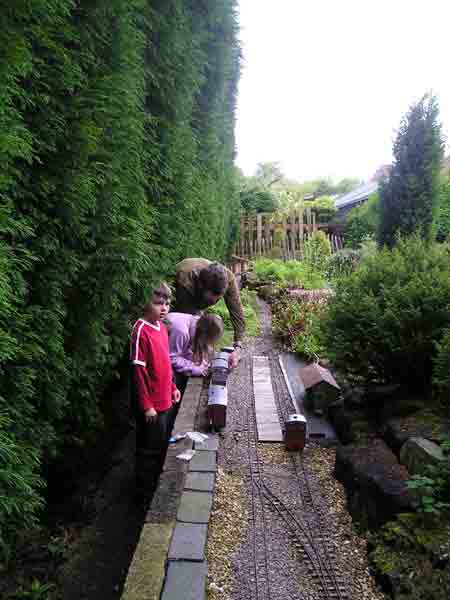 One of the vistors had some youthful shunting assistance. Next winter's project is to loose the Leylandii!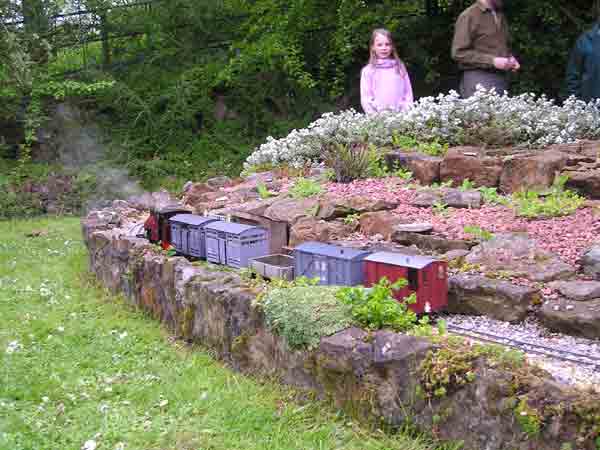 Once shunted, the train set off in charge of a Modified Excelsior, with the bigger cylinders and sundry other improvements.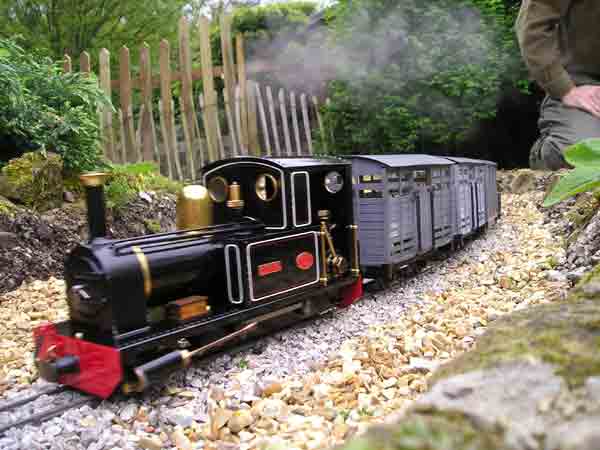 Later, the rake was taken over by a Locobox Rheidol.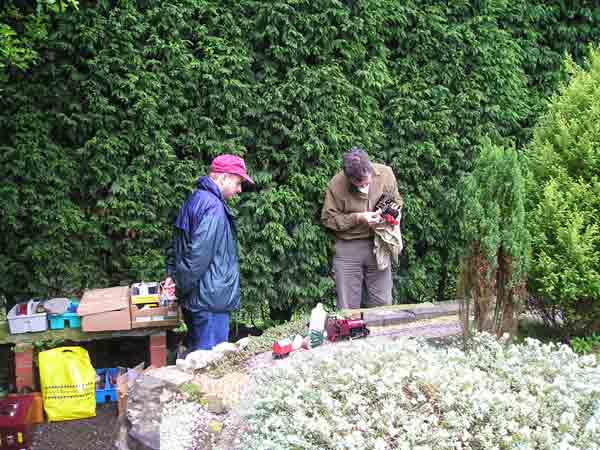 A little maintenance and TLC.......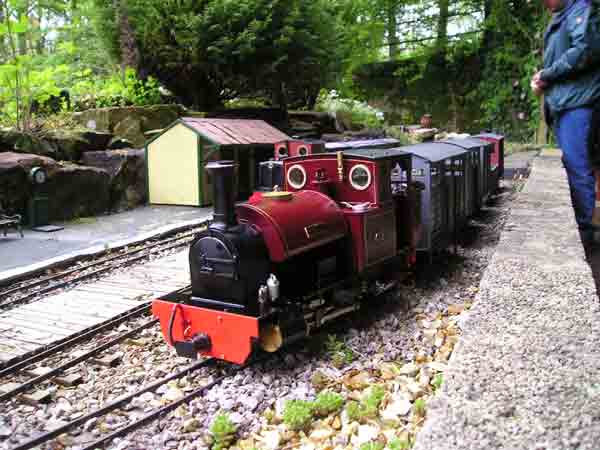 The Excelsior at rest.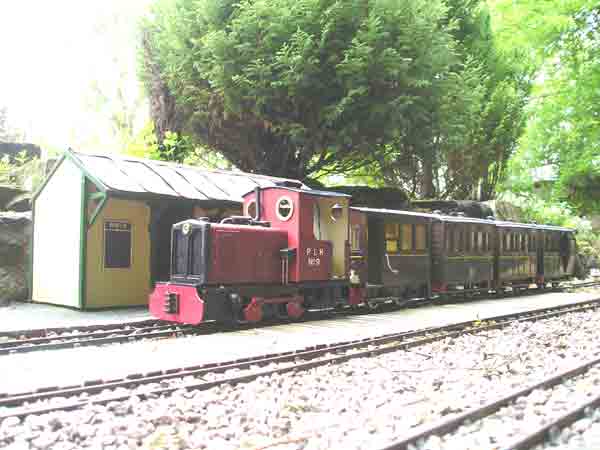 Ray's much-modified Jessie on the passenger stock.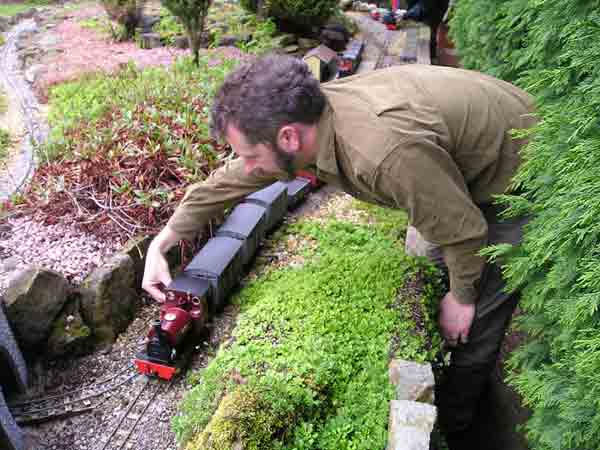 Shunting with the last of the steam.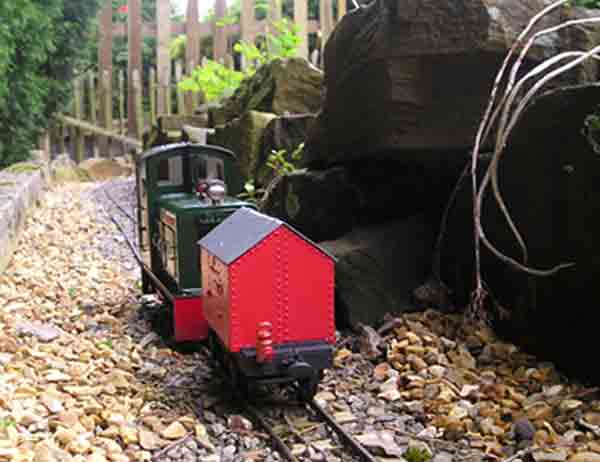 "MAGRAT" (who'd served as standby "Thunderbird" loco after "GYTHA's" battery had given out) took the Down explosives empties to end the day.........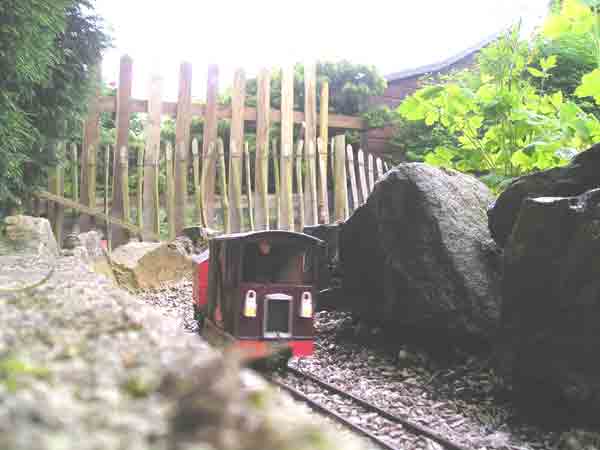 .......... which was taken over by "ESME" as I packed up in the fine drizzle which started just after the last guest had gone.