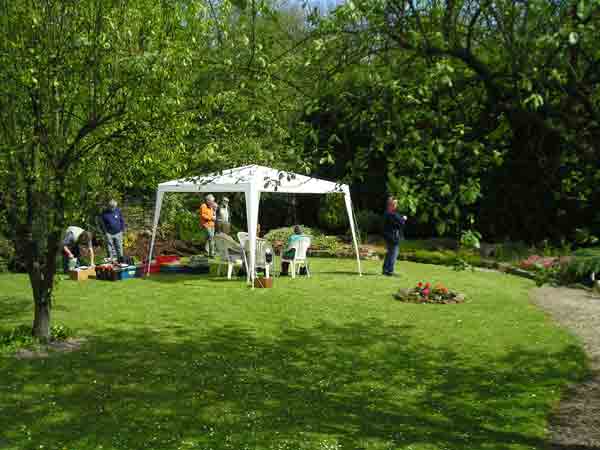 The 2005 Open Day was blessed with fine weather - we had the odd light shower but LOTS of wind, which resulted in the gazebo ending up about a foot further east than when we put it up - I was just glad that I'd pegged it down well, otherwise it could have been a hazard to low-flying aircraft! At least the wind had dropped by the time came to strike it..............
As (nearly) always, Keith Vernon kicked things off with his Motor Mule and Atropos stock..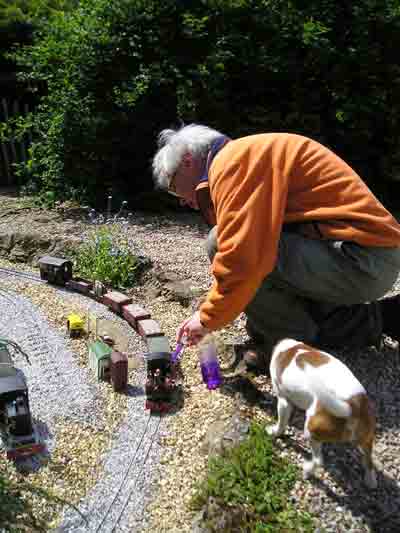 Lester (assisted by our dog Rocky) brought a meths-fired IP Jane - Ah, the aroma! There haven't been many meths-fired locos on the line of late, so it was nice to see this one and Selwyn's Mamod.........
The things lineside photographers get up to............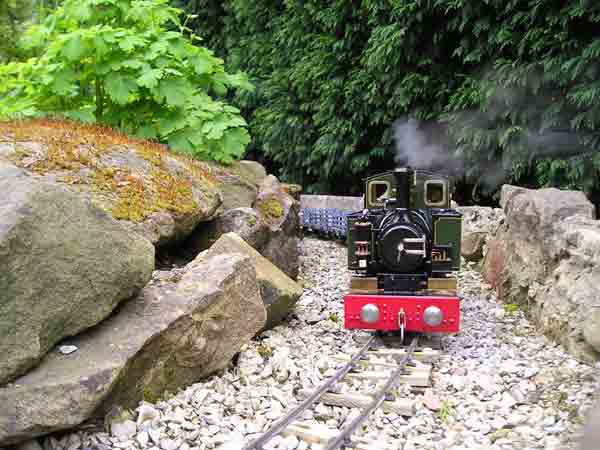 A scratch-built Tom Rolt hauled a rake of slate wagons - very unprototypical, if you think about it..................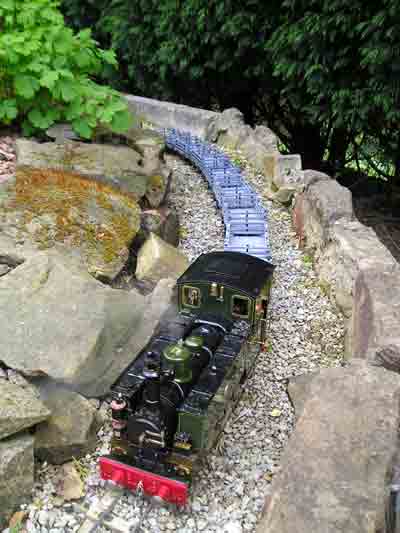 It was a long rake, too!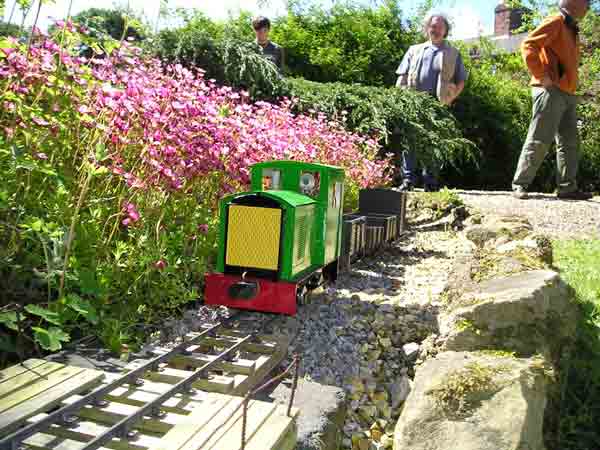 Roger Coleman's Diesel and stock was next to venture out..........
The Tunnel sees very little use as it's a bit tight for many locos, but a little ingenuity saw the rake of slate wagons propelled through...........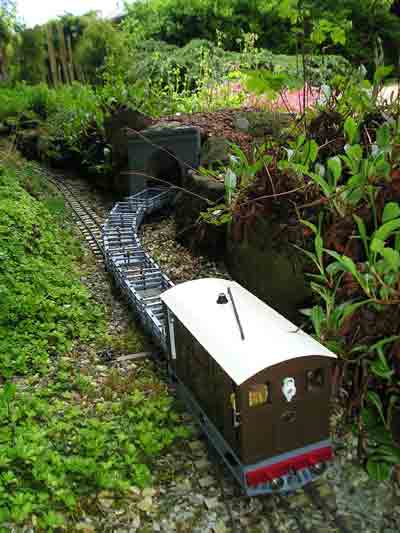 ............ and then collected at the other end!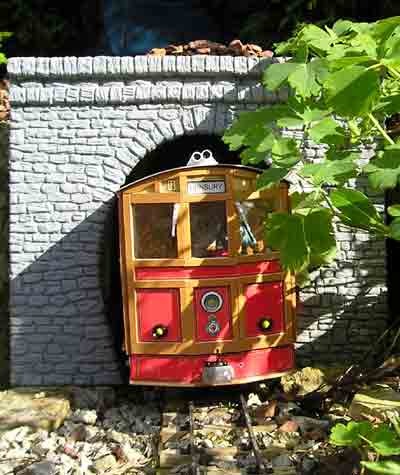 Rod's railcar DIDN'T fit!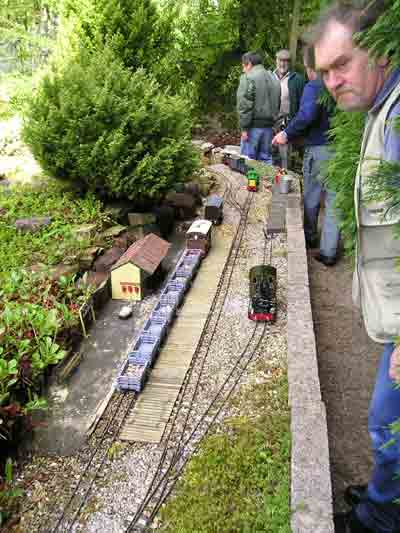 (Selwyn) (in the foregrouund, looking anxious)"Where's me Mamod??"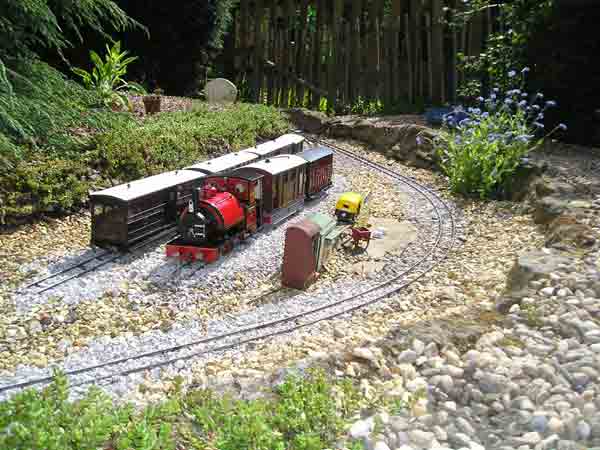 Haddon sidings well filled, for once.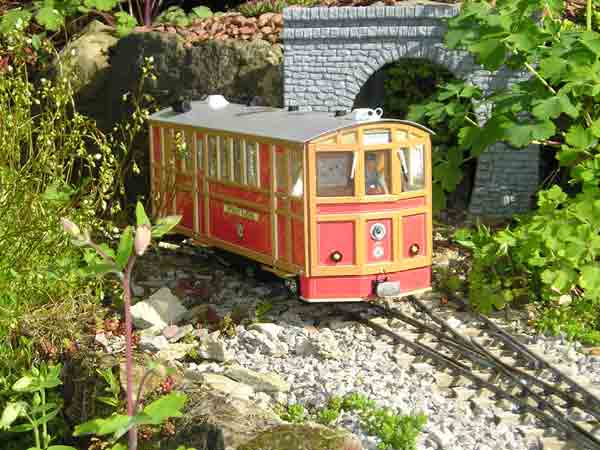 "Rod's railcar performed in its usual impeccable manner until hooting without warning and dodgy control meant the receiver batteries were flat.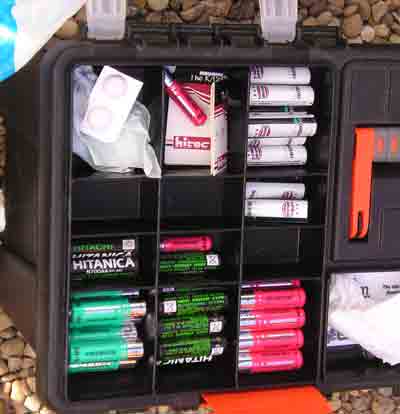 .......... why he didn't use some of these to replace them, I just don't know!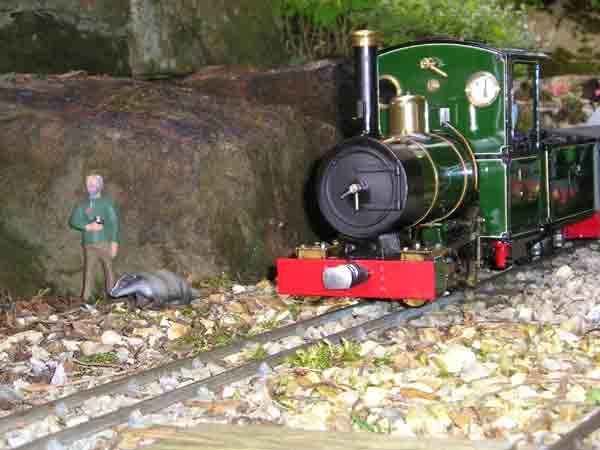 His John Prescott Wagtail performed well, seen here passing the line's Resident Trainspotter with a visiting badger for company.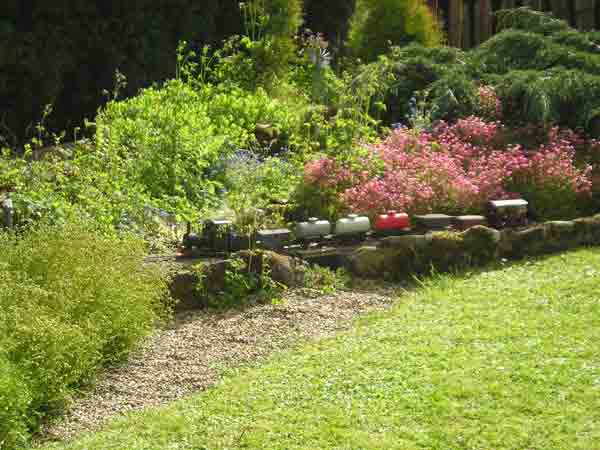 She runs well with a good long rake of stock.