The progress on the line is best recorded in this sequence of pictures taken at Open Days hosted by the line.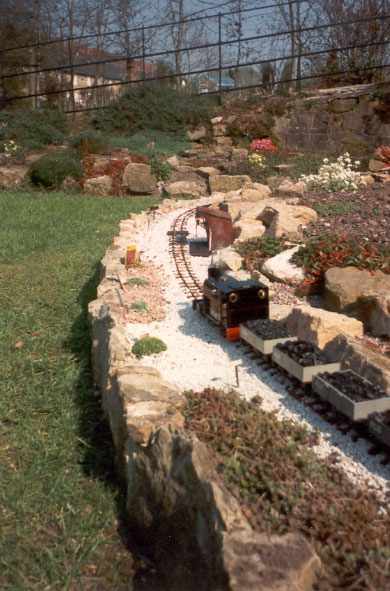 The 1990 Open Day was blessed with good weather.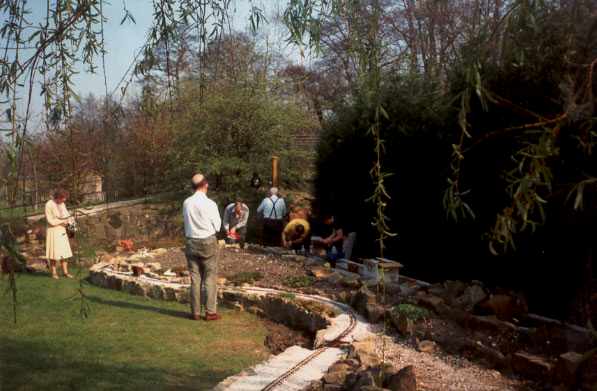 ..... which meant people were happy to stand around, watching the trains go by.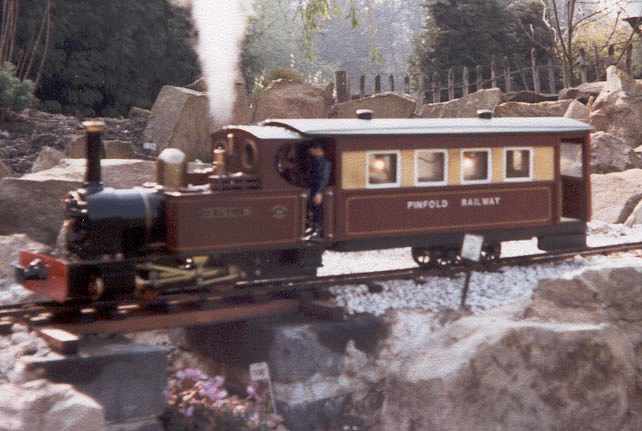 Ray brought his steam railcar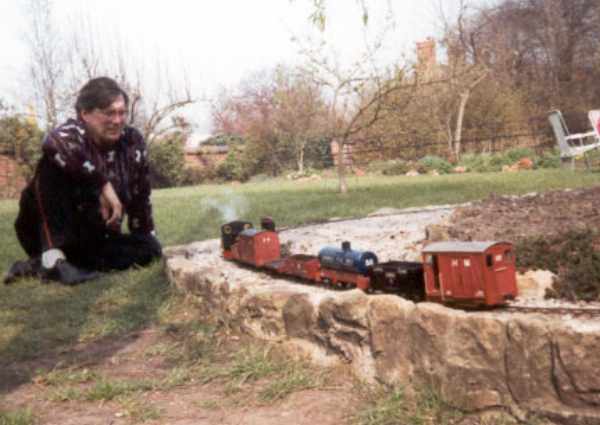 Some were content to sit and watch their train go by................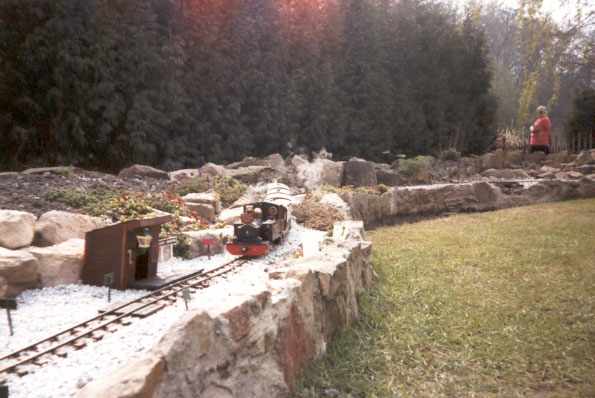 The plant life's starting to take hold................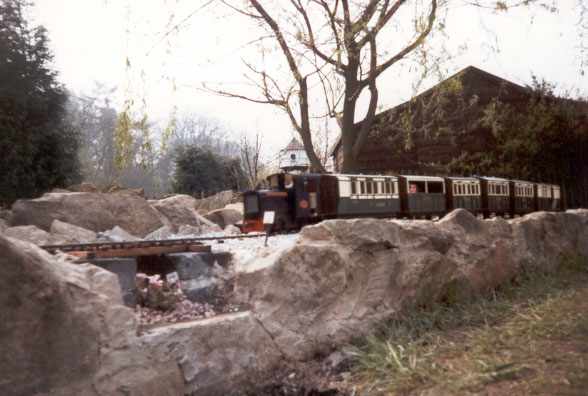 As a result of relaying, we acquired A Feature in the shape of this underbridge.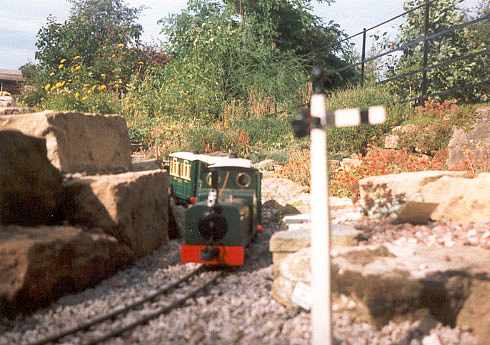 A Friog Baguley brings a passenger train into Lathkill Dale station......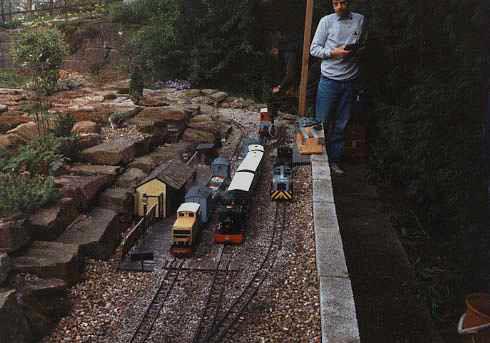 ........... which now boasts a wooden platform, proper station building, platform fences and working platform lamps (and a working, lit bufferstop), most of which got vandalised.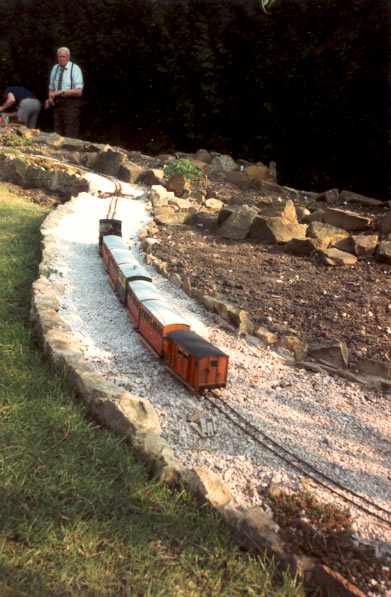 1990 was the year of the MDLR's only (so far) National Open Day. All sorts of 16mm "stars" came to visit......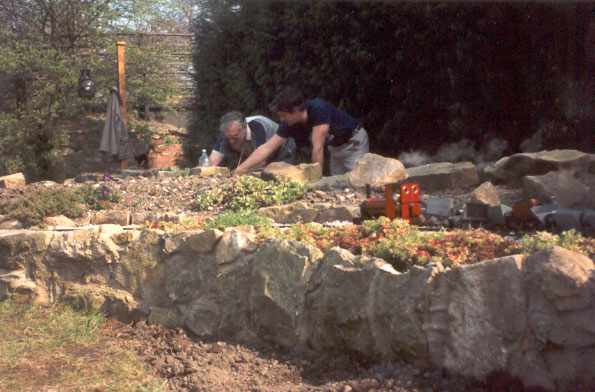 ......... including a certain "Wild Rose" and her owner. Note The Post in the background - originally intended to hang a lamp on (as seen here) it's also proved useful as a coat hanger (as ALSO seen here!).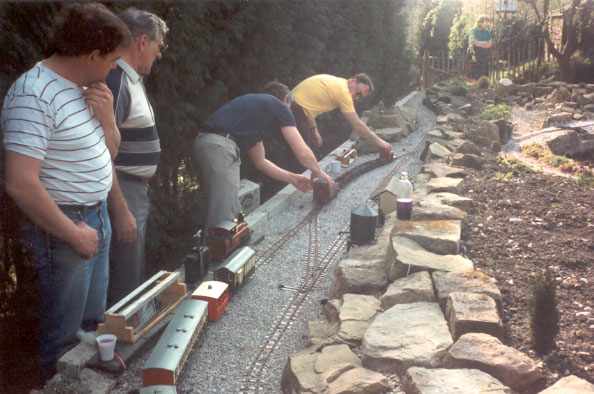 By this time, there was a bit more in the way of station facilities, but the "built-in" meths firing pit had been abandoned in favour of the smaller wooden one seen here.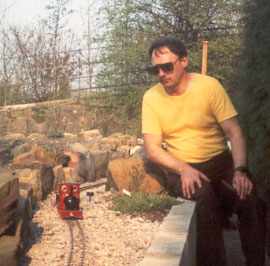 Portrait of Wild Rose (and owner)