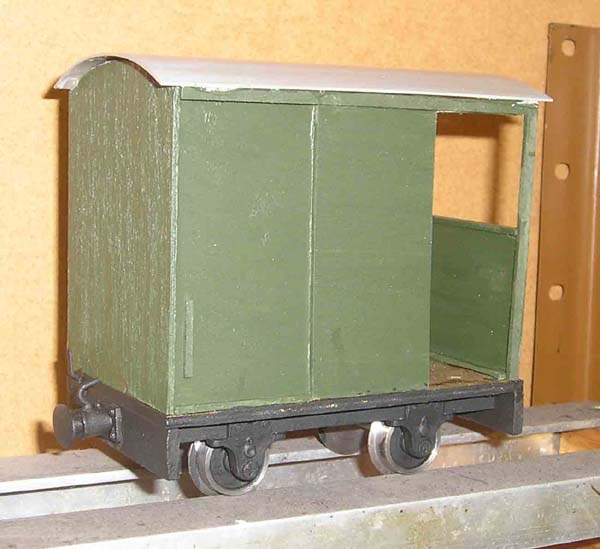 The Project for 2008 is a PW Department train. I've already got the skips and the Hudson Tool Van will arrive at the AGM ............
....... but this is the first stage of the new build. The only additions to the kit are the usual Roundhouse lamp irons.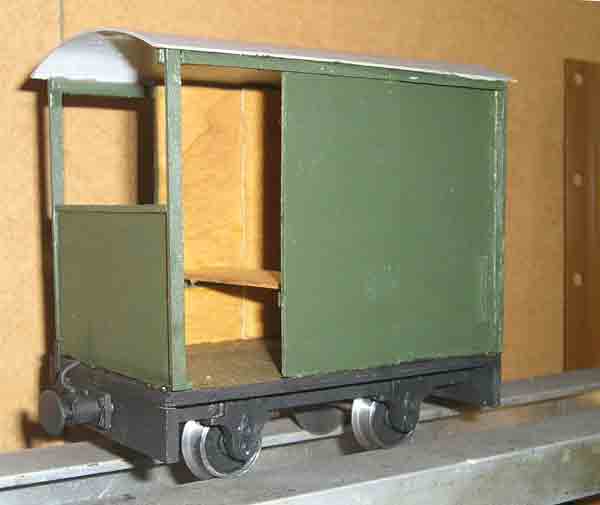 It's quite interesting as this is the first vehicle where I've used wood stains instead of paint (apart from the underframe, which is in matt black acrylic). The floor's Dark Oak, the interior's Antique Pine and the outside has been finished with some Cuprinol Heritage Garden Shades. This is designed for garden furniture but for our purposes it's ideal, as it comes in sample tinlets costing £2.00. Most of the body was treated before assembly and it's been a useful practice for the tool van and a coach I'm building.
It makes a suitable brake for a short train of skips, hauled by ESME.................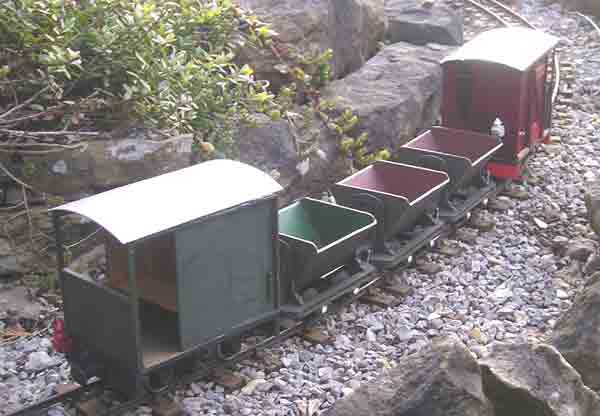 .............. as it's in scale with the loco and skips.