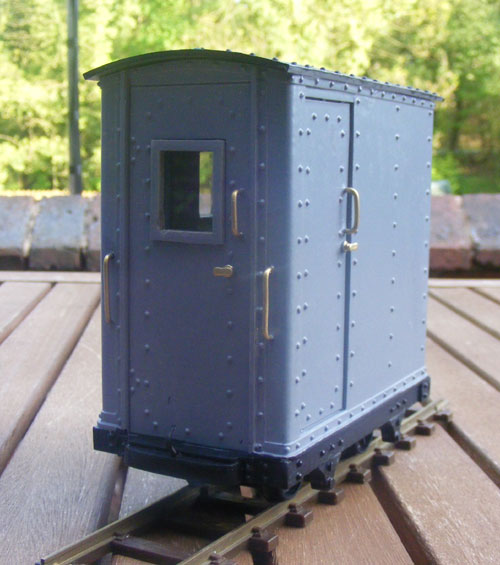 The Swift Sixteen brake was a very easy build.............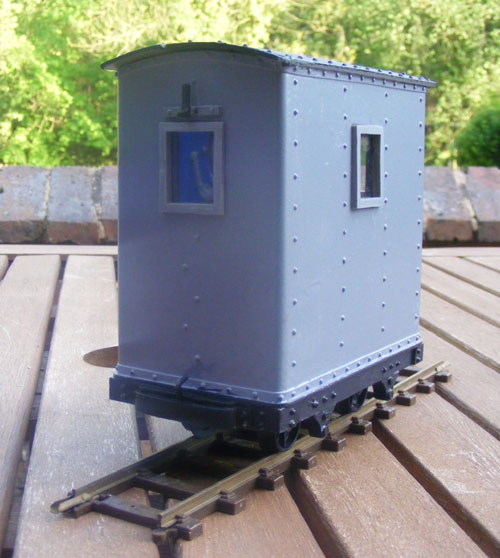 ........... the hardest job was getting the handrails bent right - there was NO margin for error as the wire snapped if you tried to straighten out a bad bend. The spray primer didn't take as well as it might have done, but the overall effect looks fine.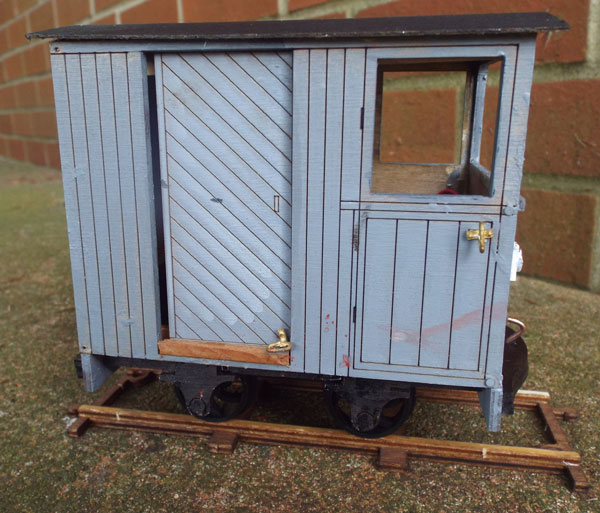 The new updated IP Engineering Ezee brake van had a couple of mods - I made one of the doors to slide..........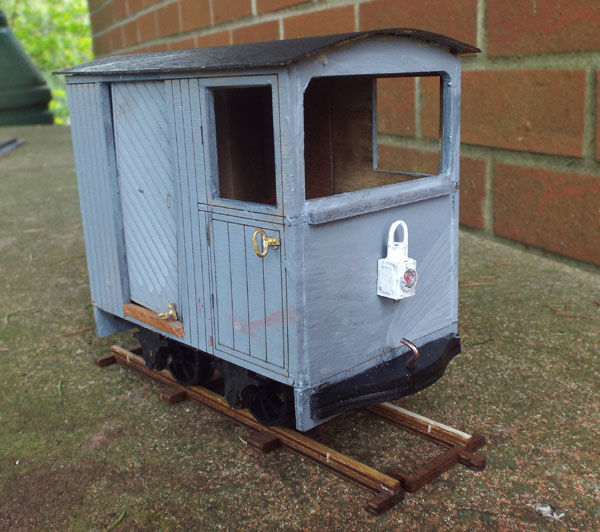 ...................... and fitted a working tail lamp, fed by a battery box inside. The door handles (like the ones on the coach) were added by me.