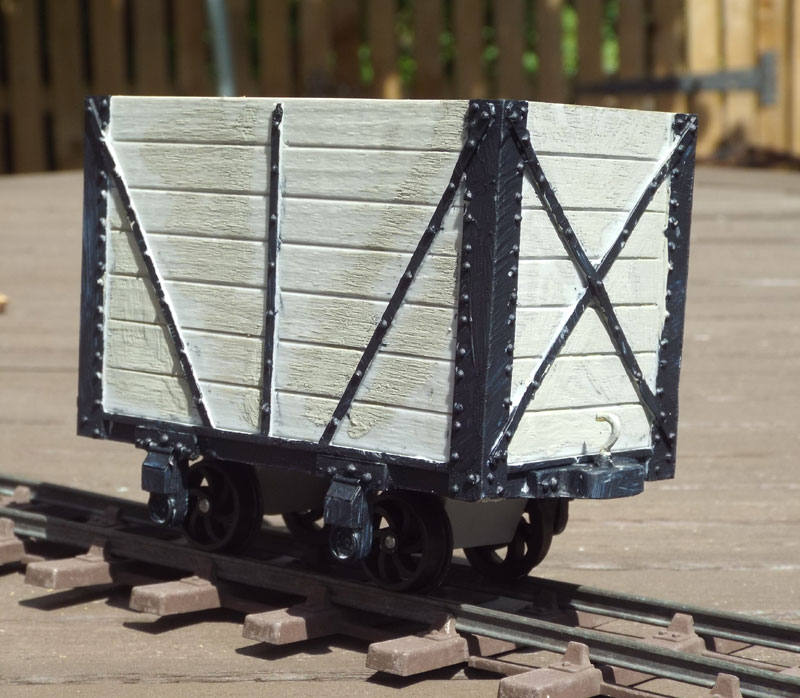 One of the wagons which was stolen was a high sided coal wagon which was one of my first models in this scale: it was built from a kit and almost literally fell together out of the bag, which is why I graduated to this scale. I don't think the original kit is available any more, so I bought the resin cast model of the wooden version from Swift Sixteen, and started to build it at the 2015 Peterborough Show. It's perhaps not as precisely painted as it might have been at one time - deteriorating vision and an unsteady hand made painting a challenge (I now remember why I like spray painting so much) but it looks suitably scruffy and down-at-heel, so I'm content..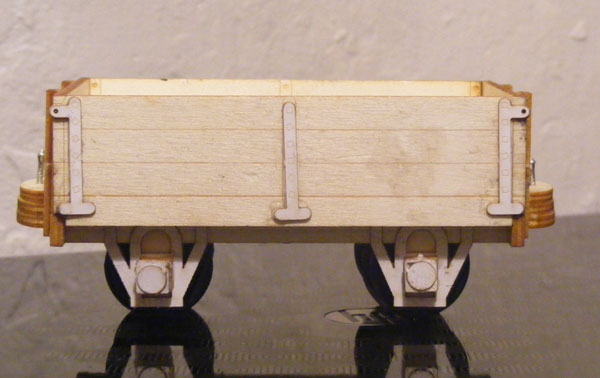 At the Peterborough 2014 Show, I picked up the kit for this delightful little open wagon from Jurrassic Models. It was only fourteen of your Earth Pounds - good value in anybody's books. It's unusual in that the "tabs" on the body sit in recesses burnt through two of the three plies, rather than slots cut all the way through. You have to clean the charred "crisp" out of these before assembly, but then it all goes together most satisfactorily. The overlays are laser-cut card - there are 1.5mm x 1.5mm nuts to glue on, if you REALLY want to.............. (I didn't!). The whole has been matt varnished, as I thought it looked good "in the wood".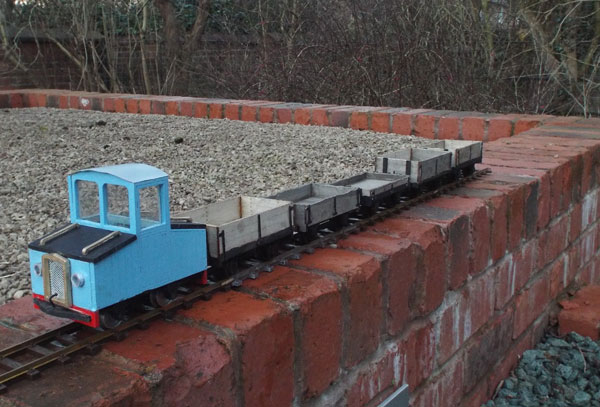 I've been using the wagon as a model to build as a demonstration: it's a straightforward build, it's relatively quick (2 1/2 hours from start to finish) and it suits my dilute Indian ink weathering technique. Here's the train I've built so far, in charge of loco 27 "PONDER STIBBONS".
This one's been fairly heavily distressed on the top edge of the body (thanks to Mr Dremel).......................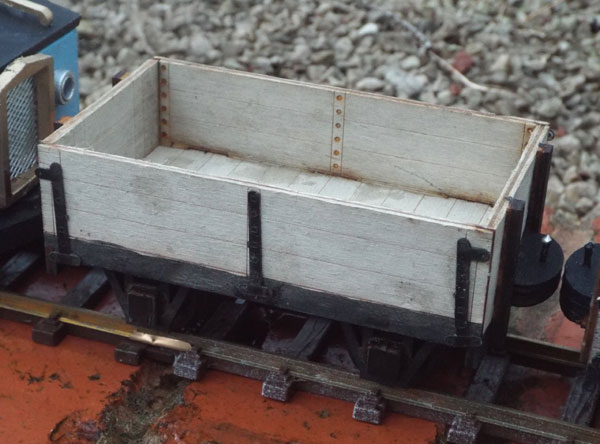 ...................... whereas this one's been more lightly distressed and and weathered.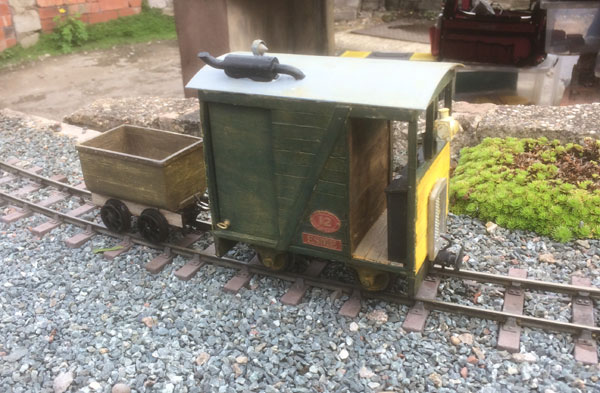 in early 2017, I acquired some of the delightful kits from Harecroft Models which are ideally suited for the line. This is a quarry tub from Threlkeld in Cumbria (with a 3D printed tub)(seen on an "Awayday" at Butterley with ESME)..........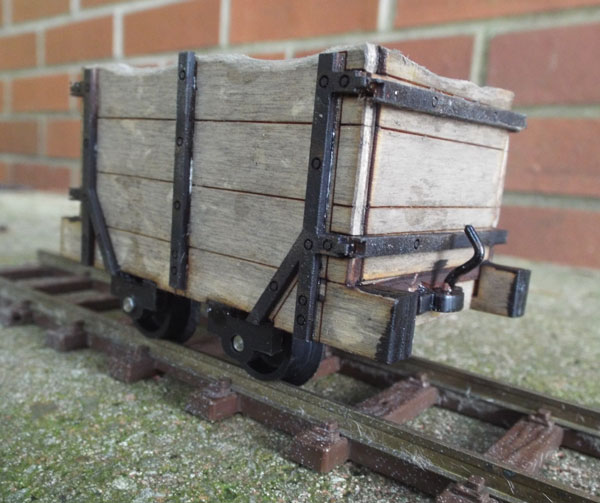 ..............and this one is a Birkhill Fireclay Mine Hutch, seen here suitably distressed and weathered.
This Phil Sharples Welsh Gravel Wagon came my way in early 2019 - it's a nice little model (with a working opening door) but he doesn't supply a bag of scale Welsh gravel to load it with!
Back to Flagg Fluorspar Stock Page
Updated on 1st February 2019