This loco arrived as a gift from the west of Scotland (otherwise known as the home of the Feegles) and so is to be given a Feegle name (actually the shortest one). It's a Simplex, built on a HGLW chassis with a body by 5inchrail.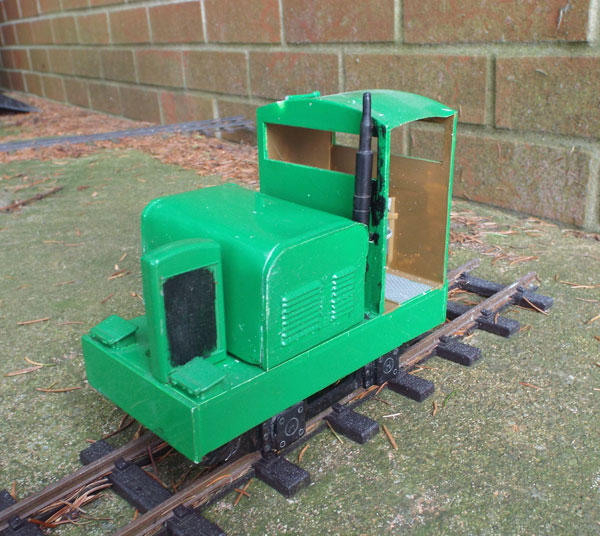 The first job was to get it to go: there were a pair of hard wired AAA rechargeable cells under the engine cover, but no means that I could see to charge them, so they got whipped out and replaced by a battery box for 2 AAA batteries, which once connected brought the loco back to life.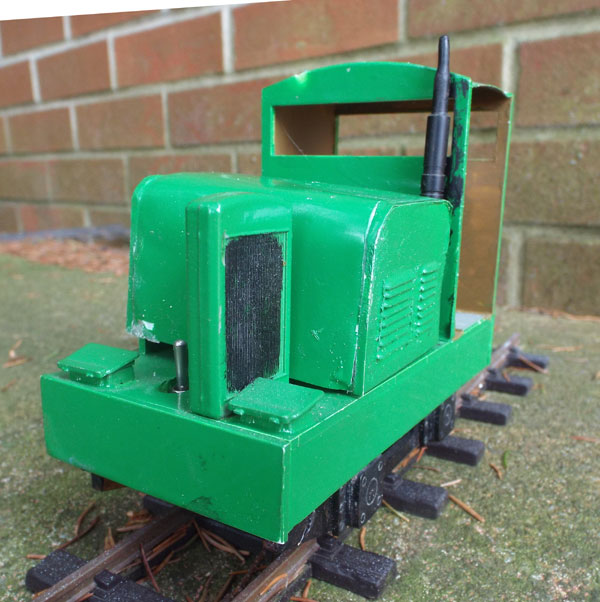 Notice where the switch is?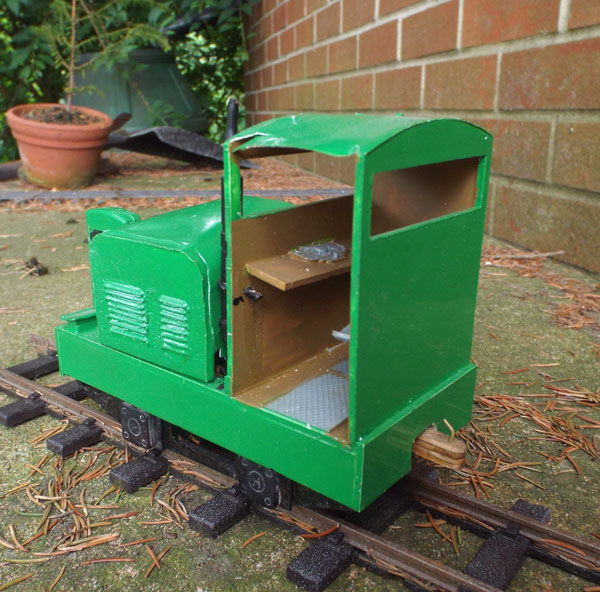 The bodywork was built from VERY thin Plasicard and has suffered because of that: the horn also snapped off but will be replaced by a new one. The first job to be tackled was to repair the engine cover (whose joints were springing apart) with some epoxy on the inside..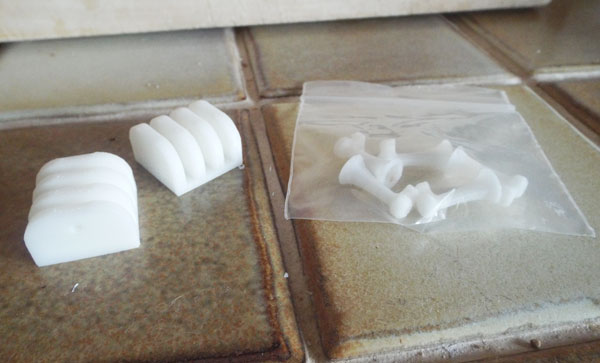 A couple of short (and inexpensive) online shopping expeditions resulted in the srrival of multi-height couplings and a stock of new horns to progress the job a little further. Thanks to SLR Models for their ususal quick and efficient service.
Page Updated on 17th June, 2018
Back to Stock List
Home
d