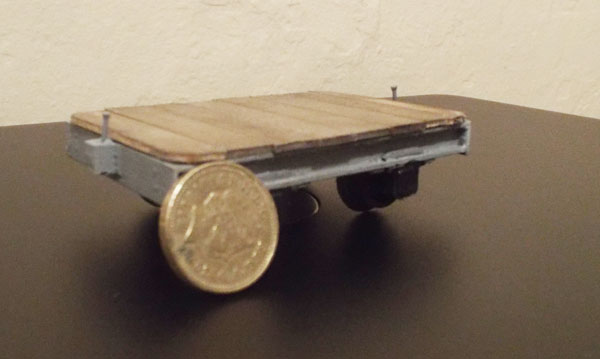 I've been a fan of 3D printed rolling stock for some time, but a price hike by the major supplier meant at least one supplier of "kits" went out of business. One of the last items I acquired from him was this VERY small Hudson flat wagon, seen here on completion...........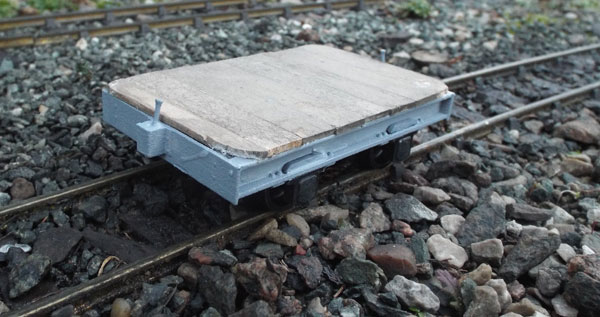 ............... and here at Butterley.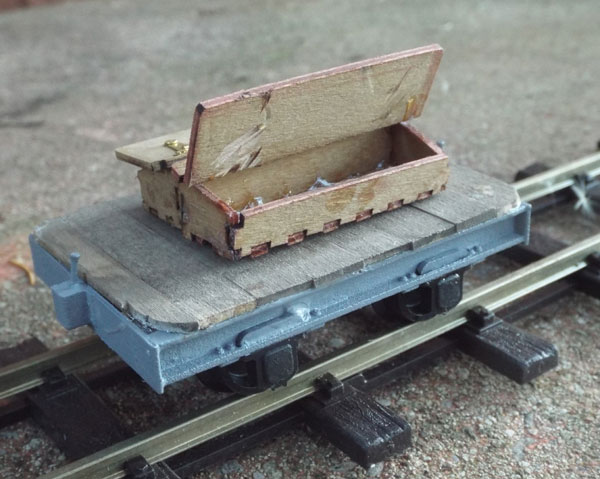 I decided that it was just a LITTLE small for a flat wagon, so I added a pair of Jurassic Models tool boxes (with opening tops, care of a pair of dolls' house hinges) and converted it to a tool cart. It'll go nicely behind my petrol loco.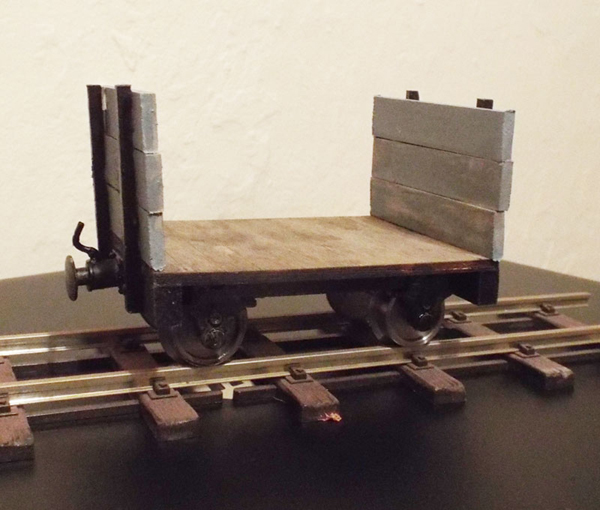 I bought one of the last of Jim's Models kits when he gave up on the business - very much a kit in the classic mould: a deck with laser-cut detailing, axleboxes and wheels, and lots of bits of wood to glue together. It's made a pleasant little wagon.....................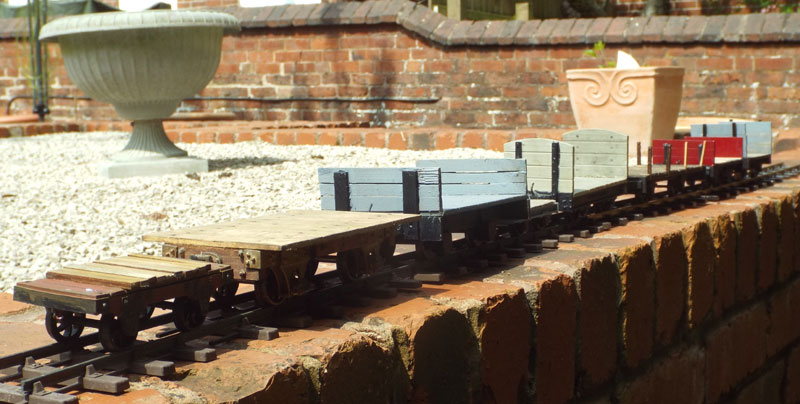 ........................... which prompted me to take this picture, showing the variation that can be had in the simple flat truck. From front to back: ex-slate wagon, a flat made with Talisman brass castings (including sprung axleboxes, no less), an HGLW flat with added ends, the little 3D printed Hudson flat, a Swift Sixteen flat (cast resin), the IP Engineering long wheelbase flat which normally carries pipes or the beer can, the IP Engineering Lollypop Farm Parcel flat and finally the Jim's Models flat. I really must run this as a train............

There's a whole PAGE on building a Bole Laser Craft flat wagon HERE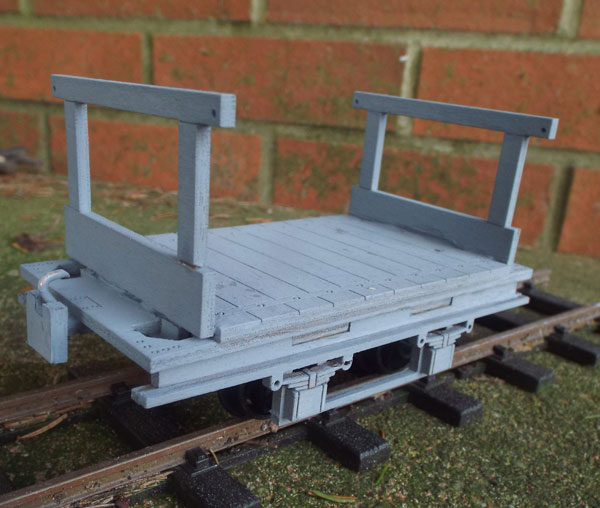 In late 2018, I acquired a kit for a WDLR Class "A" wagon with the Class "G" add-on kit of oil tanks from the late lamented Red Star Steam Packet Co. This picture shows the wagon built.........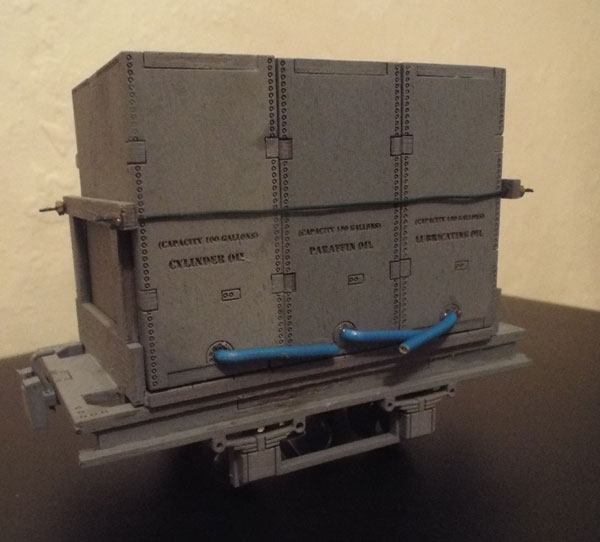 ................. and this shows it with the tanks and restraining bars fitted.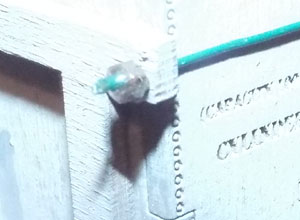 Securing the restraining bars was a bit of a puzzle: I used floristry wire for the bars, and glued 10BA nuts in place to represent the original fixings.